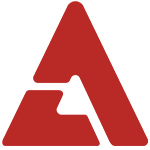 It seems like the "Gangnam Style" fever has hit Justin Bieber as well.

Earlier today, the pop artist tweeted,

heyyyy sexy laaady

— Justin Bieber (@justinbieber) October 17, 2012
Fans responded immediately with the following lyrics to
Psy
's "Gangnam Style". A few hours later, Psy himself tweeted back at Justin Bieber, writing,

@justinbieber op op op op

— PSY (@psy_oppa) October 17, 2012

The two are both labelmates at
Schoolboy Records
. Fans are speculating if Justin's sudden tweet could mean a possible collaboration between the two.
Source: Psy's Twitter and Justin Bieber's Twitter
[Thanks to everyone who sent this in!]