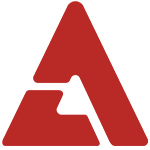 Hallyu star Jang Geun Suk revealed a set of couple rings, surprising fans at first.

On October 11th, the actor shared the above picture as he tweeted, "I got couple rings!!....... with my mom......" and put fans' initial worries to rest.

The picture showed the two simple, yet chic silver toned rings, which Jang Geun Suk had apparently gotten to signify the strong relationship between himself and his mother.

After seeing the post, fans commented, "I was surprised for a moment because you said couple rings", "Couple rings with his mother, that's cute", and "It's nice to see a mom and son so close."

Meanwhile, Jang Geun Suk is currently on his Asia tour 'The Cri Show 2' that began in July.