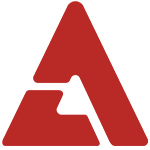 'Gag Concert' comedians recently showed their support for hip hop duo Crispi Crunch with the "dino dance".

A video of the hilarious performance was released by JSPrime Entertainment on their official YouTube channel. In the clip, comedians Kim Joon Hyun, Choi Hyo Jong, Hong In Gyu, and Jung Bum Gyoon are seen leaving their messages of support for the group and performing the hilarious "dino dance" alongside Crispi Crunch.

Netizens who watched their performance commented, "The dino dance is so funny," and "The song goes well with the dance... It's entertaining."

Crispi Crunch recently made their comeback with "Menboong Time", a song with an energetic beat that is sure to encourage everyone to forget their worries and have fun.

Check out the "dino dance" below!