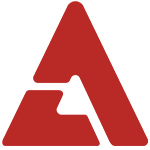 Although allkpop broke the news on Hwayoung's departure from T-ara, for the sake of clarity we have obtained a copy of the full press release from Core Contents Media. The translation follows below.



--------



As T-ara lives their lives together, I feel that if someone places her/himself above the rest and rocks the boat, the overall stability of the team falters.

I wish to emphasize the fact that the 'bullying' reports surrounding T-ara have no basis in truth.

Early after their debut, T-ara went through many reports of several members being bullied (such as Eunjung, Soyeon, or Boram) but that was simply childish jealousy which did not pass two days, and they soon grew closer together.

During the recent concert, a total of 230 staff members moved together. The difference in 'determination' that the T-ara members have talked about did not mean whether or not the members could stand on stage.

If someone becomes lazy, or self-centered, and thinks only of oneself, that performance has no reprieve but to suffer flaws, and that kind of stage shines only on the outside. On the inside exists only a shallow longing to 'show' something. That is what 'determination' means - determination for the stars and the staff members alike.

The most important thing for the staff members and the artists is their health. Only if their body is healthy can they put on a good performance.

Eunjung tore her ligament when she fell on an icy road, and Jiyeon injured her leg during drama filming. She also broke her nose during the Osaka concert when she bumped into a lighting tower, requesting emergency surgery and took the stage afterwards, notwithstanding disagreements with the concert and company managers. She went through full treatment, lasting three days, after her return to Korea.

Hwayoung's leg injury and her subsequent absence for the concert was for the protection of the star. Although she wanted to stand on stage, all the staff and T-ara members argued against her and she eventually took the stage only for her "Day by Day" performance, as per her wishes.

Therefore, the 'determination' that T-ara was talking about was not about standing on stage or otherwise.

Despite poor salary, countless staff members and managers are working hard behind the stars. Driving while missing out on sleep, being on alert 24 hours a day, checking their makeup behind the stage, the staff work hard because they all have the common goal of creating the rise of the next top-level star.

Most staff members, including the on-site manager, are living in either small homes or in dormitories with 3-7 other people. If those people feel sadness due to a certain celebrity, or decide to seek another path because they feel that what they're doing isn't right, then the T-ara who gives happiness and joy to many people are nothing more than facades in front of the audience.

Because the eight members of T-ara put teamwork ahead of their selves, they respected the decision of the 19 staff members. Because there couldn't be any more staff members going through such pain, this decision was made after much debate.

I also thought for a long time whether or not this was the right path, and know that it hurts akin to cutting out one's own flesh. However, I made the decision based on T-ara's future and continued existence, and together with the staff we sat up until 7 AM this morning convincing the T-ara members.

Again, I stress that there was no bullying taking place between the T-ara members and Hwayoung and all such reports are without truth.

Earlier, I mentioned during T-ara's switch from 7 to 9 members that the possibility of member changes existed for those who did not work hard enough or inflicted damage upon other members.

If T-ara becomes lazy or puts themselves first, then the group will become empty on the inside. Therefore, the first priority would be humility, basic manners, and their character.

That is the only way I feel T-ara will continue to become a true Hallyu idol.

Since Hwayoung has much promise as a rapper, Core Contents Media has decided to end her contract without conditions and believe that she will grow into the future as a free artist.

We deeply apologize for the many incidents which made everyone who loved T-ara nervous and worried, and we have nothing but sadness to convey such an unsettling incident on their third anniverary.

Although we, the staff of Core Contents Media, stayed up into early morning discussing with the T-ara members who all wanted to stay with Hwayoung, we apologize to the members in saying that we could not forsake the arguments of the staff members.

Lastly, we again express our sadness to the T-ara members and wish for the best to Hwayoung and her successful rapping career.