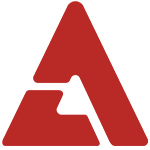 Beauty's, B2ST is coming back!

Cube Entertainment has informed allkpop that on July 11th (midnight KST), B2ST will be holding a special 'Hang Out Live On Air' event on their Google+ page to commemorate their 1000 days since debut as well as announcing details about their upcoming comeback.

This event was decided upon by the members as they wanted to announce the news first to their fans who have waited for their comeback patiently for the past year and 2 months.

Instead of the usual official announcement and the opening of a teaser site to start off their promotions for their comeback, to make this promotion different from the usual, B2ST will be holding the live session to deliver their thoughts and emotions on coming back and the detail the other various happenings in their lives for their fans.

So, make sure to check out the event coming up and stay tuned for more details regarding their comeback!