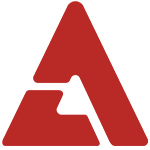 Singer 
Seo In Guk
recently confessed that he might be developing feelings for 
A Pink
's 
Eunji
, but he got rejected.
On July 19th, the leads for tvN's new drama '
Reply 1997
'
Eun Ji Won
and 
Seo In Guk
appeared on the talk show '
Taxi
' and on this day Eun Ji Won revealed that the love line between Seo In Guk and Eunji exists in reality.
According to Eun Ji Won, Eunji's face becomes red and embarrassed whenever Seo In Guk looks at her or talks to her.
Eun Ji Won continued, "
We were having a group chat on Kakao Talk and Seo In Guk suddenly sent a voice message. I was curious so I listened to it and it said, 'Eunji, I love you.' I don't understand why he would send this in a group chat.
"
Seo In Guk then confessed, "
At first I didn't have feelings for her, but now I kind of do.
"
Seo In Guk then caved under the pressure of the MCs and ended up calling Eunji.
On the phone, Seo In Guk asked Eunji to come out for a second and she replied, "
I'm not wearing any makeup so I can't.
" Then Eun Ji Won took over and said, "
Don't you want to see me?
" and she replied, "
I do want to see you.
" Eun Ji Won then said, "
See, it's because she doesn't have feelings for me that she's comfortable seeing me without any makeup on, but she doesn't want to see Seo In Guk without any makeup on because she has feelings for him.
"
Eunji then explained saying, "
In Guk oppa suddenly holds my hand and puts his hands on my shoulders so what kind of girl wouldn't get red after that? Being co-workers is the extent of our relationship. He's not even my style. I heard he loves me and it is really burdensome. Please control yourself.
" Her truthful answer made everyone on the set explode with laughter.
Despite being rejected by Eunji, Seo In Guk ended the phone call with, "
I love you Eunji!
"
Source & Image: Kuki News