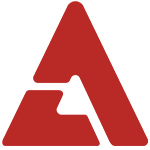 Way back in 1993, the pop music in Korea began going through a transformation as it began to incorporate some of the styles and sounds found in American music. Rap, Hip-hop and, and R&B began making its way into the Korean music industry and the result was music that fused these new styles with a Korean twist. One of the groups at the forefront of this transformation was Solid. Solid was and still is to this day one of the most influential groups in K-pop.


LA Boys
Members
Kim Jo Han
,
Lee Joon
, and
Jung Jae Yoon (Jae Chong)
were friends who had met as teenagers growing up in the suburbs of Los Angeles, California. As a coincidence, the trio happened to know the members of what became one of the legendary Asian music groups,
L.A. Boyz
. Because of their friendship, the members were able to attend a recording session where they were discovered by the manager for the L.A. Boyz and were eventually asked to form as a group to market in Taiwan. Luckily for K-pop fans, the three friends decided to also send their demo tapes to Korea and sure enough, a Korean company decided to take a chance on the boys and officially form the group Solid.
Solid's first album '
Give Me a Chance
' was released in 1993 and although the genre of music was new to Korean audiences, it slowly gained traction as the title track "
Give Me a Chance
" and other songs from the album like "
Spending Time with You
" and "
I'm Falling in Love
" were able to find a warm reception with the Korean mainstream. The album was not a runaway success, but it did lay the groundwork for the harmony of the trio: the smooth vocals of Kim Jo Han and Jung Jae Yoon fused with the deep, baritone raps of Lee Joon. Unfortunately, the reach of today's technology couldn't infiltrate 1993 K-pop and there aren't any files online that can be shared with a non-Korean audience. However, if any enterprising young internet jockey can find a clean version online, please let us know.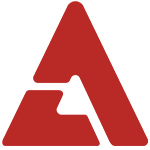 The Big Time
Although the first album was a good start for the group, it wasn't until their second album that Solid went from unknown quantities to superstars. '
The Magic of 8 Ball
' was released in 1995 and the title single "
Holding onto the End of the Night
" not only was a success in 1995 but seventeen years later is still considered one of the true K-pop classics. The R&B influenced song took the three friends from Orange County to radios and television screens all over Korea, thanks to their blend of melodic vocals and their signature narration-style interludes along with an eight-ball cane of mysterious providence. But other tracks like "
My Only Friend
" showed that the trio also could bust out with a little dance music as well. The track, powered by Lee Joon's cavernous voice, featured techniques like beat boxing and scratching and quickly became a fan favorite.
The following year, Solid released their third album, '
Light Camera Action!
'. While many groups can hit a bit of a slump following a successful release, like a rock, Solid built upon their fortunes with the single "
You Were My First and My Last
" which went onto become their first number 1 hit single on the music charts. While their bread and butter was the R&B ballad, with tracks like their big hit "
Soul Mates
", Solid continued to show they were capable of being able to perform all styles of music. The dance track showed a different side of the group as did the hip-hop influenced track "
Happy Ending
", and the album consisting of many more well-known tracks spanning different musical genres and styles is generally considered their most complete album.
After a live album release in 1996, Solid recorded and released what would be their final album. 1997's '
Solidate
' featured the appropriately titled single, "
Don't Be the End
". The ballad along with other singles like "
Love
" solidified (no pun intended) the group as the preeminent R&B group in K-pop.
Not Long Enough
Solid's run was short lived but their impact is still being felt today. Their music helped pave the way for more and more artists to incorporate hip hop and R&B sounds into their music which, along with other artists, helped revolutionize an entire industry. Their influence over K-pop doesn't just stop there as each member has been involved in the world of K-pop since the group ceased promoting together. Although under the radar for most of the past nineteen years, members Lee Joon and Jung Jae Yoon did temporarily join forces in 2007 with former members of the group
Uptown
to form project group
Soultown
. Member Jung Jae Yoon expanded upon this as a successful producer working with
Coco Lee, Vanness Wu, BoA, Kim Gun Mo, Jolin Tsai,
and more. He eventually recruited
Eddie Shin, Jay "Flowsik" Pak,
and
Nicky Lee
to form the Asian American group
AZIATIX
. Lead singer Kim Jo Han has been the most active as an artist, releasing five solo albums and becoming the vocal coach for some of today's brightest idol singers and was recently a contestant on the popular MBC show, '
I Am A Singer
'.
Trailblazers
The three members of Solid were also groundbreaking in another way as they could be considered the first Korean-American artists to go to Korea and have success in the music industry. Their experience blazed the trail for artists like
Yoo Seung Jun
,
Park Jung Hyun
,
Tiger JK
, and many others as the doors and opportunities opened. While they are of course not the sole reason, their path was one of the reasons why so many Korean-Americans and non-Koreans have enjoyed or are enjoying success in the K-pop industry.
Above all else, their music transcended culture and borders and was an inspiration to many. With talks of a return always buzzing in the air, let's hope that the guys from Solid can do their fans a solid and make it happen one last time.