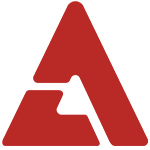 After releasing "You are not Loser" back in October, and "Realise" in January, 'Rude Paper', the collaborative project between reggae artist Koonta and producer Real Dreamer are now back with a new gift for their fans.

On April 11th, Rude Paper officially released the track and music video for their newest single, "Don't Believe It". This track differs from the previous two in that it's infused with dubstep elements and also features famous Korean rapper Sean2Slow.

They first showed their dubstep potential on Miryo's EP "Revenger", and with their newest single release "Don't Believe It" they have successfully mixed elements of South Korean hip hop with dubstep.

Additionally, Rude Paper has formed their own label named "Giant Hive" and they plan to release all of their future material under this newly formed label.



For more information on Rude Paper, check out their official webpage, facebook, and twitters: @RDsaid, @koontasaid.