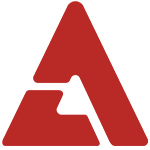 IU has an official video message introducing her upcoming 'Real Fantasy' concert tour.

'Real Fantasy' is IU's first solo nationwide tour since her debut. The tour will begin at Kyunghee University in Seoul on June 2nd and 3rd, and will move onto 5 other cities in South Korea.

Tickets to IU's 'Real Fantasy' concert begin going on sale April 17th at 8:00PM KST.

Check out IU's video message from her official Youtube channel below:



Translation:

IU: "Hello, I'm IU. Yes everyone, I'm finally having my first solo concert after three years. Woo! Yes, my first solo concert called 'Real Fantasy' will start on June 2nd and 3rd at Seoul, before the nationwide tour is planned to move onto 5 other cities. I'm of course, really happy and excited about it. There's a diverse repertoire prepared to reveal a side of myself you haven't seen on television broadcasts as well as [to entertain concert-goers around my age] so please look forward to it and be sure to attend! Thank you."

Tip: Thanks, HiddenWords!