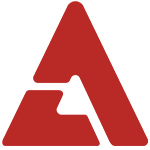 After hitting a home run with their title tracks, "Boyfriend", "Don't Touch My Girl", and "I'll Be There", Boyfriend is ready to enter the Japanese market with 'Bing'!

The boys recently signed a contract with Japanese management agency 'Bing', which houses major artists like B'z, ZARD, and Kuraki Mai. Boyfriend will be marking their debut with a 10,000 seat showcase on June 30th at the Budokan.

It's certainly an exceptional case for a rookie group to hold a showcase at the Budokan, which is largely considered a venue of dreams for most Japanese artists.

Representatives of Starship Entertainment commented, "We've been receiving a lot of love calls from Japanese agencies since their debut, but we decided to finally sign with 'Bing', one of Japan's largest agencies, to create a synergistic effect together."

'Bing' noted Boyfriend's handsome looks and modern musical color as their positive points and assured that the group will be debuting under the best possible conditions with them.

Their Japanese special album will be released on June 6th.