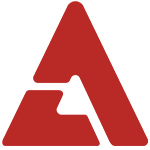 On March 9th (which happens to be the 15th anniversary of Notorious B.I.G.'s death - RIP), American music magazine 'SPIN' released an online publication article on Jay Park.

The article chronicles Jay's long journey to his current position as the Face of a 'New Breed' of K-Pop R&B. It talks about Jay's humble beginnings as a trainee, his controversial Myspace comments, his return to glory and Jeremy Lin.

You can read the full article here.

Some excerpts from the article:


I got off the plane, and there was a different scent in the air." That's how Jay Park remembers his first seconds in Seoul, in January of 2005, just months before he graduated from high school back home in suburban Seattle. Park had been flown over to begin training for JYP Entertainment, one of three major entertainment companies headquartered in the South Korean capital...

I express myself a lot more on the rest of the album." Upon its release, New Breedfound its way atop several iTunes R&B charts, including here in the United States, a market most K-pop groups, Park included, currently covet. And though he points to Drake and even Chris Brown as American pop cultural benchmarks (both of whom he says he'd like to one day reference in a mixtape for the American market), Park has found inspiration in the NBA. "Jeremy Lin is crazy," he says of the recently meme-i-fied, Taiwanese-American, New York Knicks point guard. "He was off the radar and now he's playing with the best of the best. People can't hate on him even though they want to because he's so good. That's how a K-pop star has to be over in America if they want to succeed. They have to be so good in every single way that even if people hate, they can't really say anything. I don't dwell. If I'm not dead, there's still other things to do."
Source: Spin.com