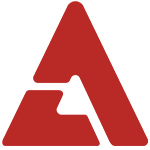 As one of the most famous comedy shows on the planet, 'Saturday Night Live' ('SNL') has been making the rounds on late-night television for a whopping 37 seasons. Over the years, SNL has gained a reputation for unflinching political parodies, as well as an eagerness to poke fun of popular culture in a way that both insults, and sometimes praises (albeit in a roundabout way). SNL is one of the strongholds of political humor, and in many ways, is the founding cornerstone of late-night comedy programs such as The Colbert Report and The Daily Show.
We reported about a week ago that cable channel tvN had picked up the legendary show to groom it for a Korean debut. This isn't the first time that SNL has jumped across the Pacific; SNL Japan has been airing since June 2011, although it underwent several format changes and adheres to a different broadcast culture from Korea's.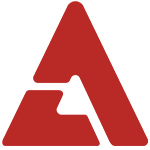 To not mince words, SNL Korea ('SNLK') is just as funny, witty, and fast-paced as its American brethren. Most importantly of all, it's not afraid to take risks. This is a relief in many ways, considering South Korea's unmatched zeal for enforcing the conservative views of a select few over the public majority (the MOGEF comes to mind).
However, this isn't the first time that South Korea was introduced to self-deprecating humor - KBS's 'Gag Concert' is a legendary program in its own right, and doesn't shy away from potentially explosive topics. That being said, SNLK has a couple of key differences between itself and 'Gag Concert', namely that the former is broadcast live, and has a rotating list of celebrity guests that star alongside the regular cast.
Going back to the topic at hand, SNLK pulled out all the stops for its first episode, asserting that it wouldn't shy away from the traditional SNL style just because of a few government organizations. The show's first skit - following a performance from musical guest, Dynamic Duo - set the tone for everything else to follow. The show's producers are seen gathered around a conference table, discussing the material set to be broadcast later that day. The following conversation ensues:
"How can you think of writing the real names of political parties? And who's Myung Bak? Is he your friend? How can you write his name like this? ... You'll go to jail! You, me, everyone here! No one mention political parties from now on!" "But Saturday Night Live originally has a strong focus on political and cultural parodies, so shouldn't we also..." "Do you want to get fired? If you want to write about that, wait until next year when the administration changes." "What if it doesn't change?" "Why shouldn't it change? Then just wait five more years!"
The show also didn't leave Congress out of its line of fire: "Is this skit about Congress? Why does it only show people fighting for no reason?" SNLK also bought back a fan-favorite from the American version with its very own rendition of "Weekend Update" (did anyone else say "with Seth Meyers" at the end of that sentence?). Just like the original Weekend Update, it doesn't fail in spotlighting the news in a way that twists it and sees it from the opposite side of the lens.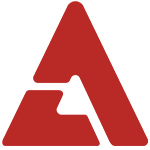 Some of the biggest applause from the audience sprang after newscaster Jang Jin blasted current South Korean President, Lee Myung Bak: "South Korean President Lee Myung Bak sent out a text message to all of the postal service workers, telling them 'For your diligent work even amid the hard times, I thank you'," Jang Jin said, before pausing a few seconds and continuing: "I wonder who created those hard times?"
SNLK has also kept the popular "SNL Digital Shorts", which gave us Internet memes like the Lonely Island. In the first digital short, celebrity guest Kim Joo Hyuk becomes absurdly unlucky in the bathroom - while we can't provide the specifics here, let's just say that he "j_zzed in his pants".
In a culture that seeks, more than almost any other country, to produce an image of "cleanliness", SNLK can look like a bit of an outlier - a show that lays bare all of its country's problems, from political to cultural. From jokes about the KCSC to more 'mundane' fare (such as Kim Joo Hyuk dressed up in an Avatar costume), SNLK's jokes run the gamut. It's hard to imagine that there won't be any criticisms at all over this show (the suits at the KCSC must be drafting a protest already), but this is just what South Korea needs. And it's hard to argue with the fact that the jokes are, most importantly, funny. The cast works well with one another, and Kim Joo Hyuk surprisingly possesses excellent comedic skills, helping the show start off on the right footing.
There are, of course, problems (as with any first episode). Some of the corners seem like they were fished right out from a comedian's wastepaper basket, and the skit featuring the too-sexy weather announcer fell flat on its face, as did some of the jokes on "Weekend Update". However, these problems are not unfixable, and it's good to point out that none of these problems arise from the fundamental format of the show. Political parodies work in any country, and it's evident here. When the iconic first shot of the Grand Central Station clock began, some doubts still lingered as to how SNLK would fare - will it remain a cheap knock-off, devoid of the sharp, yet goofy humor that the American version is famous for? Or will it live up to the 'SNL' name and become a worthy addition to the current line-up of comedy programs? It's far too soon to put out an absolute statement, but judging from its first episode, 'Saturday Night Live Korea' seems to be well on track.
Live, from Seoul, it's Saturday Night!