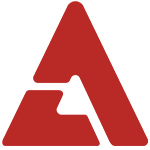 On December 16th, singer 
ALi
held an emergency press conference to address the controversy surrounding her song, "
Na Young
". As previously reported, the lyrics for "Na Young" came under fire because they involved the young girl who was violently raped and assaulted by an older stranger. The public felt that this was disrespectful to 'Na Young' (the victim's pseudonym), as it would make her relive those painful memories. The song gained increasing negativity and criticism, and so her agency decided to remove the song from both her album as well as online music sites. In a shocking revelation, ALi revealed that she too was a victim of rape. During the press conference, she read aloud a statement she had prepared, which read:
"I've experienced a shame that is hard for a woman to handle, and had extreme thoughts. But, the thing that helped me get past it all was music. Let me sing. I ask of you to please let me continue singing." I want to offer my apology once again. I'm not sure whether it is a good decision to hold a press conference like this when I'm a rookie singer who has just been born. However, many have been leaving accusations and criticisms towards me, so after much deliberation and discussions with my parents and my agency CEO, I decided that it was my duty to offer you words of apology once again. I bow my head once again and apologize for evoking public criticism. I apologize again to the girl in the song 'Na Young', her parents, and all her family. I also apologize to my fans, who have shown me so much love, for not being able to live up to their expectations. I humbly accept everyone's scoldings and the words of many individuals, and I apologize. I also want to apologize and thank those who have supported me during all this. I will now tell you the secret I have kept in my heart for three years, a secret that no one other than my father, mother, and sibling knew of. I apologize again for telling you so late. I am a victim of rape. I thought that this was a secret I would have to carry by myself for the rest of my life. However, after going through this recent situation, I told my father and mother that I wanted to reveal this secret to clear any misunderstandings. My father was very against it and told me to keep it a secret for the rest of my life. However, I believe that there is no secret in this world, and that it will come out some day. I told my father how my intentions and sincerity for making music are now under suspicion. And so, with the cooperation of my parents and family, I am able to be here to tell you this today. It is my wish that this crime of rape which kills an indivdual's character and personality will disappear. In June of 2008, I was raped by a hoobae I knew from a group I was a part of. I was cruelly abused. I was hit in the face with a fist and suffered a broken cheekbone, needing four weeks of rest to recover. I was taken somewhere in a cab while unconscious, and I was raped. That hoobae, that criminal was arrested and taken to court. During the 1st round, he received a prison sentence of two years (suspended for four years) along with 200 hours of community service. However, due to the fact that there were no witnesses and evidence, he was deemed not guilty on the charges. I appealed that the punishment was too light in comparison to the crime, while that hoobae appealed, saying that he was not guilty. However, the same results came about in the 2nd and 3rd round. I still haven't received a single word of apology from that person, so there is currently a civil suit going on. I believe that the best treatment for rape is to receive an apology. At the time, I was going to keep it a secret for the rest of my life like my dad had said. However, the bitterness in my heart was not erased, and I believed that 'Na Young' (who had become a victim of rape around the same time) would share the same thoughts as me. So, I wanted to console 'Na Young', and I wanted to raise awareness about the crime of rape. That is why I put this song, which I had made during that time, on this album. Unfortunately, my method and the way I expressed things were done poorly, and that caused problems. As a result, I've angered 'Na Young' and her family, as well as many other people due to my carelessness, which was what not I had intended. I ask for forgiveness once again. I hope that this humiliating rape that treats women like animals, that this character-killing crime will disappear from this earth. When your house is robbed, you can tell people about how you have been victimized, and feel some relief in that. However, a rape victim must carry this secret by themselves for the rest of their lives. I have been feeling anxious and distressed this entire time. I will live the rest of my life fighting for the rights of women and fighting the crime of rape. I apologize for causing so many to worry and for causing trouble, and I once again ask for your forgiveness.
[gallery link="file"]
Source + Photo: Star Today via Nate