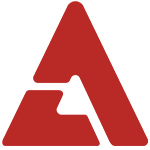 After a successful concert in Spain,
JYJ
rocked another epic performance in Berlin, Germany on November 6th! According to
C-JeS Entertainment
, the power trio held a concert at the TEMPODROM arena located in Berlin, Germany where fans from all over the European continent came to see the three singers live.  Not only were German fans present, but fans from Netherlands, Finland, Sweden, Poland, Russia, France, and Greece arrived at the arena.  A total of 3,000 attendees filled the arena as they sang along with JYJ for two whole hours as a total of fifteen  tracks were performed during the event. With the recent completion of their two concerts in Spain and Germany, JYJ has performed in a total of thirteen cities during this year for their world tour. Regarding their latest concert, JYJ shared, "
We finally came to Germany, the place we wanted to visit for so long and we are so happy to see our fans.  The food here is delicious and the concert was good
."
Junsu
also shared, "
I'm really happy to visit the country of Mozart and Sylvester Levay who are like fathers to me.  With all the energy we've received from our fans, we will become a stronger JYJ next year
." C-Jes representative,
Baek Chang Joo
made a surprising announcement, saying, "
The K-POP mania has only recently evolved in Europe.  However, through JYJ I believe we were able to hold an official concert here, even though it was small.  I'm thankful to the European fans who showed much love, exceeding our expectations.  We promise to return through next year's world tour
." Until then, the members of JYJ have plans to rest individually in December. ---- Source + Photos: Sports Chosun via Naver