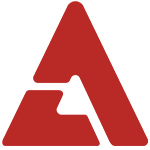 Actress
Shin Se Kyung
and
SHINee
's
Jonghyun
have gone their separate ways. According to Shin Se Kyung's agency on June 20th, Shin Se Kyung and Jonghyun are no longer dating, but are instead continuing their relationship as friends. The star couple raised the hopes of many as the new generation's star couple, and the news of their separation has saddened many fans, though there are surely those that are now rejoicing over their favorite star's single status. The representative stated, "
Though the two had good feelings for each other, after the news of their relationship was made known, the two were so busy with their schedules that it became difficult for them to meet and spend time together. Recently, they naturally decided to stay friends.
" Another representative revealed,
"I think it was hard for them to make time for each other, as each had very different schedules to complete. They said they decided to stay good friends.
" Since last October, when their dating pictures were first released, Jonghyun has been going in and out of the country for a variety of concerts and Shin Se Kyung has been busy filming for her movies. Source: Star News