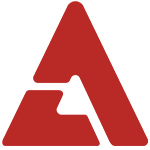 Underground rapper/singer
Hanhae
(of the
Buckwilds
crew) has finally released his first ever solo mixtape, "
Eargasm
". The 22-year-old is already known for training with 
Block B
as their main vocalist, and he's becoming one of the most anticipated debuts of the
Brand New Stardom
label, as he not only possesses rapping and vocal skills, but hook-making and composition skills as well. He's regarded as a sort of multi-flavored hip hop musician, whose varied tastes are well-known in the underground scene. Busan-based rapper
J-TONG
praised,
"He's definitely one of the figures that will be leading the third generation of Korean hip hop."
Commenting on the mixtape himself, Hanhae said,
"I wanted to do something different from the thoughtless mixtapes that everybody was releasing by showcasing a larger spectrum of music."
This 14-track mixtape also includes a guest-feature from labelmate and former groupmate, Block B's
ZICO
.  The entire mixtape will be available for free download soon, but until then, sample two of the songs below. --
< Can't Deny This >
-
< Life Goes On (Feat. ZICO of Block B) >
- Check out his amazing cover of "
Billionaire
" with Zico from Zico's mixtape as well: Source + Photos: Hip Hop Playa