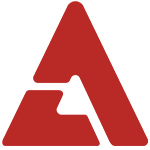 On April 19th,
Yoon Eun Hye
and
Kang Ji Hwan
(co-stars on
SBS
's upcoming drama, "
Lie to Me
") threw a surprise birthday party for PD
Kim Su Ryong
at the W Hotel! On the day of his birthday, filming involved Yoon Eun Hye and Kang Ji Hwan's characters meeting for the very first time at a banquet hall. After completing the scene, castmates and staff hid behind the curtain and began singing Happy Birthday as they emerged again with a cake. Kang Ji Hwan presented him the cake while Yoon Eun Hye gave him a training suit and shoes. 
Park Hyo Joon
wittily commented, "
I want to smell the scent of my man",
while giving him cologne as a gift. The PD commented, "
Our schedule has been so hectic, I had no idea that it was my own birthday. This is the first time I've ever celebrated it with a party at 4 AM in the morning. I'll be working my hardest to make sure that I live up to the support of my cast and the expectations of our viewers."
The drama begins airing on May 9th. Source: Sports Today via Nate