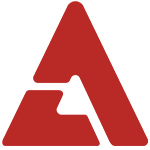 On March 13th, the much-loved 'Monday Couple' of
SBS
's "
Running Man
" were able to enjoy a romantic date out on the streets of Hongdae. The day's episode featured the cast members dividing into teams to go out and find their guests amidst popular restaurants in Hongdae.
Gary
and
Song Ji Hyo
were put in one team with
Kim Jong Guk
and
Lee Kwang Su
, while
Yoo Jae Suk, Ji Suk Jin, Song Joong Ki,
and
Haha
were grouped as the second team. Song Ji Hyo randomly suggested, "
We should split into groups of two and go from there!",
to which Kim Jong Guk jokingly replied, "
Is it because you want to be with Gary by yourself?  If you want him that bad, I can give him to you.
" Gary shyly said,
"I need time to myself too, you know."
The group eventually listened to Song Ji Hyo's suggestion, leaving Gary and Song Ji Hyo as a pair.  Enjoying the opportunity, the two held hands as they walked the streets before finally settling on one restaurant. Song Ji Hyo asked,
"Should we forget about finding the guests and just eat delicious food?"
Excited, but still shy, Gary was unable to put his head up and meekly agreed.   The two even drank out of the same drink with two straws, leading Gary to blush and add,
"This is the first time I've ever done something like this."
The 'couple' were met with a slew of compliments once back out on the streets, with many praising, "
You guys look so great together!
" and
"Please just date!"
The two made sure to thank everyone while continuing to walk around holding hands, warming the hearts of viewers. Source + Photos: MyDaily, TV Report via Naver