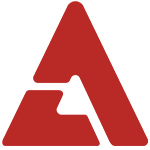 A new national little sister has been born. Having debuted in 2008 at the young age of 15,
IU
received a great amount of interest for her cuteness and childlike appearance, but after the release of her new album, she was suddenly acknowledged as a talented female solo artist who's taking over the pop music industry. IU's debut with "
Missing Child"
proved to the general public that she is definitely not another cliched female singer. She then followed up with her next hit tracks, "
Boo
" and "
Marshmellow
," and is currently riding the wave of her popularity through her recently released "
Good Day."
IU recently sat down with
Money Today Star News
and expressed her honest feelings about her rising popularity in the entertainment world.
- You've been nicknamed the 'National Little Sister'. Does your popularity feel real?
"The number of articles with my name on it has greatly increased, and ever since I won an award at a music program recently, it really feels real now. I have a busy schedule every day, but I get great strength from the support of my oppa fans. However, it's still scary thinking about my sudden rise in popularity."
- What charms do you think caught your uncle fans' hearts?
"I think the uncle fans consider me as someone like their niece. Since I'm not as pretty as the other female celebrities, I think I give off the vibe of a friendly younger sister who lives next door. Even when I look at myself, I feel like I'm receiving overflowing popularity even when I know I stil lack a lot. On music programs, a lot of oppa fans come directly on set to support me. I was shocked to even see 40-year-old fans. They tell me to take care of my body, and send a lot of ginseng and herbal medicine."
- You must be very busy these days. What's your normal schedule like?
"I go to school really early in the morning and come back to go to music programs, radio, news interviews, and when I have drama shoots, we film for seven hours. I only sleep four hours, but I'm still happy every day."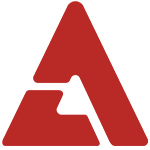 - How did you feel about working with hit producers Kim Hyung Seuk, Lee Min Soo, and Yoon Jong Shin?
"I felt new feelings from working with a different set of staff than before. Last album, we were like family and produced the album really comfortably. For this album, I became more serious, and I felt I was growing in some aspects. I also feel awkward sometimes since my current concept is more mature."
- You were also chosen as the #1 singer that many senior musicians would like to work with..
"I think it's because my position is quite unique from the other idol singers at my age. I'm young, but I really like music with raw sensibility. I think many seniors would commend me for that side of my personality."
- Your new song 'Good Day' has hit the jackpot. Your 'three high notes' is particularly gaining a lot of interest...
"I really did not expect my three high notes would turn into such a big topic. To be honest, it is quite stressful when I have to change notes three times in one breath, but I'm not worried. But since I've been tired due to lack of sleep, it's been a lot harder trying to hit the high notes. I'm also a bit disappointed that the focal point of the song has become only the three high notes part. That's why I want to alternate with singing just the chorus. All the uncle fans who are worrying more than me, don't worry."
- There have been a lot of 'three high notes' parodies, which one did you find the funniest?
"I was laughing for a really long time after I watched the parody with anchorman Choi Il Goo recently. It was so funny I kept replaying it.
http://www.youtube.com/watch?v=gfic8RFdb9k
- Is there a boy you like out there like the one you sing about in 'Good Day'?
"I like guys who are comfortable to be around, like Lee Moon Se sunbaenim. I've always liked listening to Lee Moon Se sunbaenim's songs, so I'd really like to do a duet with him one day. I like songs with lyrics of sensibility."
- What is one comment you remember reading on the internet?
"I recently had a photo shoot with a fashion magazine recently. The concept was more to the sexy side, and I remember the uncle fans getting really angry. 'We must freeze IU before she gets any older' was the funniest comment."
- There was a big topic regarding Seulong and Shindong recently...
"I was at a loss for words. To be honest, I'm really close with both of them, but it put me in an awkward position. Me and Seulong oppa even met before the performance to practice, so I was sorry that the hugging part was the only topic that people were talking about."
- Who takes care of you the most during broadcast activities?
"The oppas on SBS 'Heroes' are really like family me to. In particular, Noh Hong Chul oppa consistently monitors my broadcasts and was the first person to text me to say congratulations for my 1st place win. Since I have a similar promoting schedule with T-ara and KARA, I get really happy when I get to see them at music shows."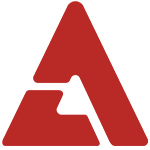 - You're always seen as Jiyeon's rival on "Heroes", are you friends in real life?
"I've become really close with her while broadcasting together. It's not only Jiyeon, but I also go out to watch movies and have dinner with Nicole, Shin Bong Sun, and Yoo In Na unnies. Kahi unnie takes care of me really well too.
- Have you finally adjusted to variety shows now?
"Since there ins't really a concrete concept for 'Heroes', it was really hard to get used to. I probably didn't even come out on broadcast for the first two weeks. But as I got closer with the unnies, it became more comfortable."
- You're also challenging yourself in acting with 'Dream High'.
"It's my first time acting, but since it's a drama about music and my character is a trainee preparing to become a singer, it's fun acting in it."
- Lastly, anything you would like to say.
"I'm thankful to all my uncle fans... and I'm strong because of my fans. I think I've been making small, slow steps to get where I am today. There wasn't anyone who made me hurry. I'm happy for the sudden popularity, but it's quite stressful knowing the public's eyes are on me. Please look forward to more of IU's development as a singer.
Source: Star News