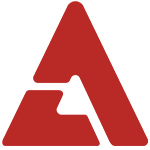 Jazz group
Winterplay
's two hit tracks, "
Touche Mon Amour
" and "
Gypsy Girl
", have been dominating radio stations lately for their light, unique quality. Their music hasn't only been earning attention in Korea though, as the group has been steadily and quietly making waves in Japan and the rest of the world, being the first leaders of "Jazz Hallyu." The four member group first began in the winter of 2007 with just a simple gathering of like minded people hoping to create an album before the Christmas holidays. The group, consisting of traditional jazz musicians, hoped to create pop jazz music that appealed more to the public.
So Eun Kyu
, the group's contrabass player, stated, "
We named ourselves 'Winterplay' for the simple reason of having gathered during the winter. People listen to softer, more comforting music in the winter time with slower lyrics and a heavier mood. It fit well with the concept of our songs
." Vocalist
Hyewon
stated, "
We wanted to try doing music that used exotic atmospheres as its main melody. Jazz is our base but we hoped to make music that was easy to follow for anyone. We tried to avoid the ever so popular hook songs (repetitive melodies) and just work on creating our own story and color in our music.
" Unfortunately, the group wasn't met with immediate success. Winterplay was acknowledged for their exceptional talent, but never received any invites from programs for eight months. Their name later became more known after singing the "
Happy Bubble
" CF song for an electronics company. After "Gypsy Girl" from their summer special album began to catch the public's attention,
Universal Music Japan
offered the group a contract. Their Japanese debut album, "
Songs of Colored Love
," ranked #1 on
iTunes
Japan's jazz chart immediately after its release, creating a new "Jazz Hallyu" phenomenon.
Lee Joo Han
commented, "
Japan is very open to the jazz genre. Their students learn jazz in school and even have jazz music playing in ramen restaurants. They enjoyed our songs and said that it was comfortable to listen to and a lot were impressed with Hyewon's mysterious-sounding voice.
" Their "Jazz Hallyu" didn't stop there though, as they were compared to the American band
Pink Martini
in a paper called the
Sunday Times
. The article reviewed the album Winterplay launched at their London showcase this past September and stated, "
The group showed innovative music that demolished the separation between jazz, pop, and lounge
."
Choi Woo Joon
, the group's guitarist, stated, "
We were extremely nervous performing in a location that gave birth to so many great musicians. But once we actually got up on stage, we realized that there was no difference in race. People that love music are all one
." So Eun Kyu continued, "
We were afraid that people would feel awkward with us since we were Korean, those fears were put aside. Jazz is not an exclusive property of one culture but a worldwide genre open to anyone
." Winterplay released a worldwide album this past September in Netherland, Austria, Thailand, Singapore, and others. They will also be performing in eight different cities in Japan this month for a month long tour. Lee Joo Han concluded with, "
We will continue promoting overseas, and instead of fitting our music into their culture, we will continue to perform the same music we enjoyed performing in Korea. The 'Jazz Hallyu' title is too extreme for us as we just hope to become a Winterplay that always creates good music.
" Source: Seoul News Photo: Arts News