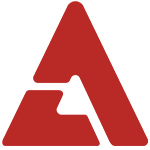 Actress
Lee Da Hae
was recently picked as
Korea
's representative for oriental beauty. From October 28th to November 3rd,
Pose Clinic
conducted a survey for
'Who is Korea's representative for oriental beauty?
" According to the results, 114 participants (52%) voted Lee Da Hae as their top pick. A representative of Pose Clinic explained,
"I think a lot of participants thought back on Lee Da Hae's traditional beauty on the drama, 'Chuno'. Since Lee Da Have has a perfectly egg-shaped face with clean, fresh skin, many people decided to pick her."
Meanwhile, following Lee Da Hae in the ranks included
Jun Do Yeon
, receiving 87 votes (39.7%). The representative stated, "
Jun Do Yeon has a graceful beauty with charms that could easily capture the heart of foreigners."
Source + Photo: TV Report