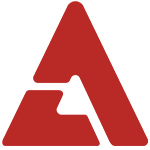 Singer Kim Jang Hoon has been swept up into Hankyung's controversy surrounding a CF he did in China. On the morning of November 19th, the singer left a long message on his personal mini-homepage titled, "Hankyung is not manly enough to own up to his actions, how disgusting." Kim Jang Hoon's post stated:
"What I'm about to say is not nationalistic or anything of the sort. I'm about to talk about one of the most basic morals a person needs in life. There once was a very graceful young man by the name of Hankyung. He was a young Chinese man that came over to Korea and seemed genuinely happy, which is why I once encouraged and supported him. At least, I thought he was happy, until he moved back to China on his own and I heard news of him doing well. One day, I began hearing that he was speaking ill of Korea, and finally I came across a CF where those suspicions seemed to be confirmed. As opposed to feeling angry, I pitied him. Even though he left Korea without a word, Korea was the country that gave him love and made him into the person he is today. He earned fame in his own country through the power of the Hallyu Wave, how can he not know that? Even if he was going through a difficult time here, the least he could have done was give respect to his team members. He might be able to attract a few fans from his mother country by acting the way he is now, but soon, they will see the deeper side to the issue and turn their backs on him. I'm not mad that he's manipulating the popularity that arises every time he speaks ill of Korea. I just pity him. He's not worthy of being a man. I hope that he will be the bigger person and live life with a bigger heart. I hope that he will soon realize that his actions are only in turn, smearing his own country. As a senior that once walked the same path as him, this is my honest suggestion: Should he genuinely apologize in the future, I would like to tell him that the people of Korea will open their hearts and accept it. We're soft-hearted citizens with a lot of attachment, but once scorned, we are stronger than anyone out there. I am advising him as his senior to stop smearing his past. We're all human, thus, we can all be bad people, but let's not be pathetic. Please be happy."
The controversy first arose when news of Hankyung's acting in a particular Chinese CF surfaced. Netizens immediately felt that the CF was degrading to Koreans, as a woman depicted to be a Korean shouts in Korean at Hankyung, "
Hey, hey, wake up. Do you think this is your concert? Are you going to move aside or not? Screw off if you're not.
" Hankyung then transforms into a game character and attacks the woman, leading many to feel that the CF is a reflection on Hankyung's personal feelings. The production company of the CF stated, "
The CF was not intended to speak ill of Korea, it was simply just an advertisement. We had no idea that the Korean used in the CF was wrong. The language used is just a form of expression and has nothing to do with the feelings he has towards SM Entertainment
." In addition, the
Tian Xia 2
marketing campaign had purposely pitted Hankyung against a Korean character because months before its release, the game beat the Korean game
Aion
for best visuals in a research conducted by
IPSOS Group
. The win was unprecedented since the Korean game developer was considered to be light years away in terms of graphics technology. Netizens responded, "
He has been in Korea for how many years and still doesn't know that this is unacceptable Korean?"
and
"Kim Jang Hoon accurately reflects our feelings.
" -- -- Source: Korea Economy via Nate, Star Today, Sports Chosun via Nate Thanks to BLAQee for the video tip!