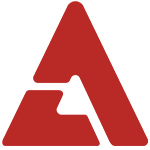 It seems as if the Korean music industry has regressed 10 years with music programs introducing restrictions on the outfits of performing singers. Clothing censorship first began in 2000 with the three major broadcast companies imposing them. Now, 10 years later, the 'checks' have returned once more in an effort to reduce the amount of sexually-suggestive clothing and performances that are broadcasted. Singers in their teens and 20's are the ones who are impacted the most by these new standards, especially for girl groups competing in an aggressive and competitive market. Fans also have not been welcoming to the change, claiming that it's an anachronism to the current age and are weary of an invasion on the freedom of speech and expression. In addition, the new standards released by each broadcast company differs, thus bringing about much confusion to the singers.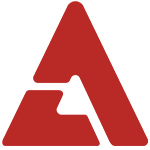 SBS's "Inkigayo" set three bans on outfits: shirts that reveal too much cleavage, shirts that expose the belly button, and wearing white shorts under miniskirts. Starting from the 4th, the producers of "Inkigayo" asked singers to make the appropriate changes, keeping the three bans in mind. SBS stated, "It is true that we check outfits during rehearsals. However, as opposed to calling it a 'regulation', it's an agreement made by all of the agencies. Every singer has a different concept and style so it's hard for us to tell them to change this and that." As mentioned before, the biggest changes were made by girl groups since their outfits have become as important as their music and choreography. Girl group Rainbow's "A" was served a ban on their 'ab dance,' leading them to eventually change their choreography and shirt choice. Nine Muses were also forced to make a few changes due to the visual impact of their outfits. Their long jackets, which previously covered their hot pants, were adjusted to expose the shorts. The main reason behind the change was that it looked as if they weren't wearing anything under the jackets.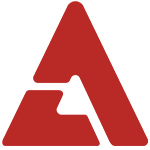 What's becoming a bigger problem other than the regulations is that there is no consistency. Most of the new rules focus on the top and completely ignore the bottom and there are no restrictions on hot pants and other outfits that could reveal more than one would think. Although Rainbow was forced to change their choreography on the "Inkigayo" episode broadcast on the 4th, Chaeyeon, Narsha, and An Jinkyung were allowed to wear short hot pants without any changes and their performances were broadcast with no edits. A couple viewers stated, "Which country in the world thinks that a belly button is sexier than legs?" and "The hot pants worn by singers lately are as short as underwear, why isn't anyone criticizing that?" Few are also of the opinion that public broadcasts changing their standards won't help anything if cable broadcasts stay the same. Such regulations might force singers to show what they couldn't on public broadcasts on cable broadcasts. An industry representative that requested to remain anonymous commented, "It is true that there is much confusion going around because each broadcast company has different standards. If this keeps up, singers will have to create separate outfits for both public and cable."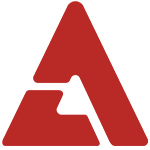 However, these limitations cannot be regarded in only a bad light since the heated competition amongst girl groups are forcing some of them to come up with more stimulating performances. Many have suggested that the three broadcast companies come up with a unified regulation, as commented by one industry representative: "Every time the standards change, it just brings about more confusion with the singers. The broadcast companies must discuss in depth with the singers and come to an agreement on a guide line that works for both sides." Another industry representative stated, "Checking the outfits during camera rehearsals and asking them to make specific changes in a short amount of time allows room for accidents to happen. If there's a set standard, it's easier for singers to prepare in advance and prevent accidents." Secret's agency director, Won Geunyoung, commented, "It's important for the singers that worked hard on their song and performance to be able to freely express it. Companies that are trying to attract attention with stimulating content must learn to restrict themselves. We hope that the broadcast companies view the outfits and performances of singers with an open mind." Source: Sports Seoul, Nate