Music Releases
Movies
Pictorials
Trouble Maker wins Triple Crown #1 + Performances from December 29th's 'M! Countdown'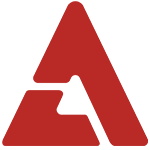 Mnet's 'M! Countdown' aired its year-end special tonight hosted by 'Super Star K3' star, Kim Min Suk (who will be making his acting debut through 'Shut Up! Flower Boy Band' along with INFINITE's L) and Tony Ahn the host. Competing for the #1 spot, it was a hot battle between IU, Trouble Maker, and A Pink, but in the end, it was Trouble Maker who clinched the win tonight with "Trouble Maker"! Congratulations to Trouble Maker for their third 'M! Countdown' trophy! [gallery] == Special New Year's Messages! == <Teen Top's Teaser> == Performers tonight included CNBLUE, INFINITE, YB, Trouble Maker, Verbal Jint, A Pink, Boyfriend, Rooftop Moonlight, Jung Joon Il, B1A4, M.I.B, LEDapple, and MStreet. Check out the performances below: == <CNBLUE> - <INFINITE> - <Trouble Maker> - <Verbal Jint> - <A Pink> - <Boyfriend> - <Oksang Dalbit> - <B1A4> - <YB> - <Jung Joon> - <M.Street> - <LEDApple> - <M.I.B> == More Videos to be updated soon!
Tags
Get the best of AKP in your inbox
DON'T MISS
Comments
There are 0 comments
Login With...