Concerts / Events
Pictorials
Winners from the 2010 Melon Music Awards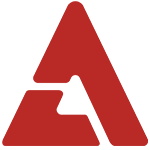 The 2010 Melon Music Awards was held on December 15th at the Hall of Peace in Kyunghee University, and many top K-pop artists were in attendance. The awards show begun in 2009 and took its place as one of the big four music award ceremonies in South Korea, alongside Mnet Asian Music Awards, Golden Disk Awards, and Seoul Music Awards. The awards ceremony is famed for calculating ONLY digital sales (80%) and online votes (20%) on Melon.com, and the final tally of those two factors will give the winners in the various categories. Below is the list of winners from this year's show! ▲ 2010 Artist (Daesang) - SNSD (Oh!) ▲ 2010 Album (Daesang) - 2NE1 (To Anyone) ▲ 2010 T-World Best Song (Daesang) - 2AM (Can't Send You Away Even If I Die) ▲ 2010 Top 10 2NE1 | CNBLUE | DJ Doc | 4MEN | SNSD | IU | 2AM | Lee Seung Gi | T-ara | 2PM ▲ 2010 Newcomer - CNBLUE (I'm A Loner) ▲ 2010 Netizen Popularity Battle - Super Junior (Bonamana) ▲ 2010 Hot Trend - SNSD (Hoot) ▲ 2010 MBC Radio Award - Jung Yeob (Love You/Without You) ▲ 2010 MBC+ Star Award - miss A (Bad Girl Good Girl) Only Jia and Fei took to the stage to receive the award, as Min was away for a scheduled variety show recording, while Suzy was filming her drama, 'Dream High.' ▲ 2010 OST - Lee Seung Gi (Losing My Mind) ▲ 2010 Rap/Hip Hop - Supreme Team (Dang Dang Dang) ▲ 2010 R&B - Gummy (Because You're A Man) ▲ 2010 Trot - Jang Yoon Jung (Ole) ▲ 2010 Alternative - Hot Potato (Confession) ▲ 2010 Music Video - PD Hwang Soo Ah for Ga-In's "Irreversible" ▲ 2010 Song Writer - Composer Lee Min Soo, Lyricist Kim Lee Na for IU's "Nagging" ▲ 2010 Concert Culture - PSY (Right Now) ▲ 2010 Best Dressed Award - SNSD Congratulations to all of the winners! So what did you think of the results of the Melon Music Awards this year? Remember to tell us what you thought about the results in the comment section below!
Get the best of AKP in your inbox
DON'T MISS
Comments
There are 0 comments
Login With...