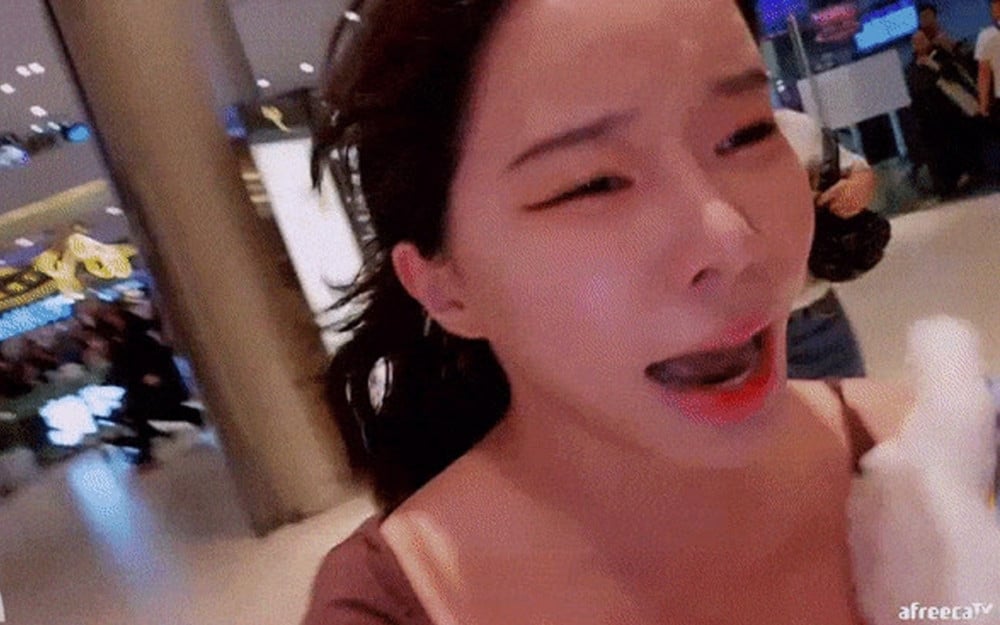 A chilling shooting incident occurred at the Siam Paragon shopping mall in Bangkok,Thailand on October 3. This terrorying incident was captured live by a South Korean internet streamer - BJ 'Barbie Jini,' who was in the middle of a live stream at a restaurant at the same shopping mall when the shooting took place.

BJ 'Barbie Jini' is a popular streamer on the broadcasting platform, Afreeca TV. Her presence at the scene offered a real-time perspective of the chaos and panic that ensued as people frantically tried to escape from the unfolding horror.

She was sitting at one of the restaurants in the shopping mall and sipping her drink when the incident occurred. On hearing the sound of a gunshot and shattering window glasses, she looked around for the source of the noise and was met by a scene of people dashing for safety. "What's going on?" she questioned in a panic. Quickly, she grasped the reality of the situation, speculating, "I think it's a gun," and immediately joined the crowd in their bid to escape.



Upon reaching safety, she paused to regain composure, breathless from running and deep in shock. The terror was still evident in her voice as she said, "It's so scary. People are running away again." Barbie Jini was quick to retreat from the scene, anxious to get a taxi.
She explained that in her initial confusion, she questioned whether it was some form of prank. However, seeing a mother abandoning her stroller in a desperate attempt to find safety made her realize the gravity of the situation.

Reflecting on the situation later, she admitted, "It really was (a gun shooting). I could have been in big trouble if I had been a little late." Following her ordeal, she took to Instagram, detailing the incident. She also expressed her condolences to the victims on her channel's bulletin board.

Local Thai media reports suggested the sounds of over ten gunshots at the incident site and confirmed two casualties with five other people wounded. The police were quick to act, arresting a 14-year-old male juvenile for the charge of the shooting, who is currently under investigation.