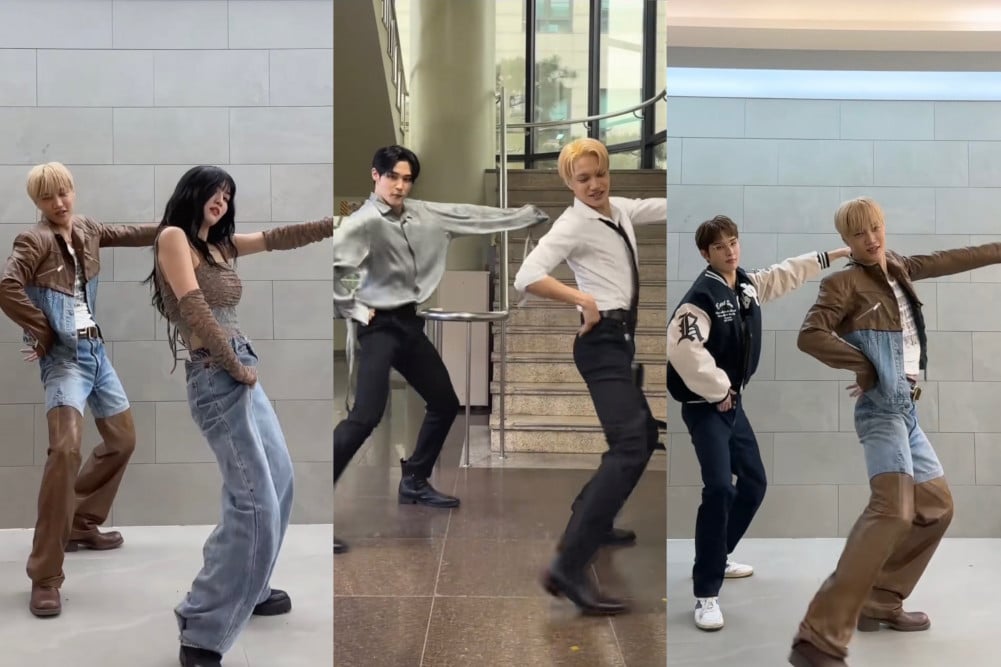 Kai's latest comeback, Rover, has everybody dancing to it even a month after its release. The title track, with the same name as the album, has a reggaeton beat that is as addicting as its choreography. Thousands of people, including idols, have posted their covers on Tik Tok, YouTube, and Instagram. It all started when Kai said that anyone who wanted to do the Rover challenge could contact him. Almost immediately, we got him dancing alongside idols from the 1st to the 4th generation, which includes Momo from TWICE, Nicole from KARA, Taeyang from SF9, Eunchae from LESSERAFIM, Seonghwa and San from ATEEZ, only to name a few.
Hundreds of idols have enthusiastically joined the Rover crave, posting their covers all over social media and even dancing to it at their own concerts. Members from NCT DREAM started dancing to Rover in the middle of their performance.
Lee Know from Stray Kids, SinB from VIVIZ, Junghwan from TREASURE, and members from OnlyOneOf, TAN, and ITZY all danced to it at their concerts and fan meetings as well.
His debut song 'Mmmh' was also a top-covered song, but it seems 'Rover' maybe even more loved by idols than 'Mmmh' was.
Have you also joined the Rover crave?