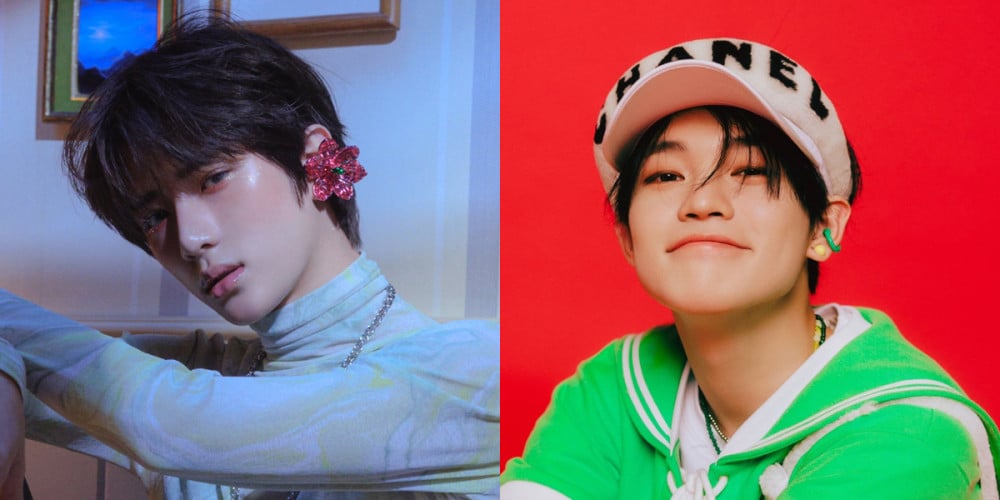 TOMORROW x TOGETHER's Beomgyu has confirmed his adorably "deep" friendship with NCT's Chenle!
On February 23, one fan asked Beomgyu on Weverse, "Beomgyu, have you met Chenle yet?"

In response, Beomgyu wrote, "What do they call it, SNS friends? We are totally not just that. We've had more deep conversations than you think. We met and talked when we had overlapping schedules and things keke."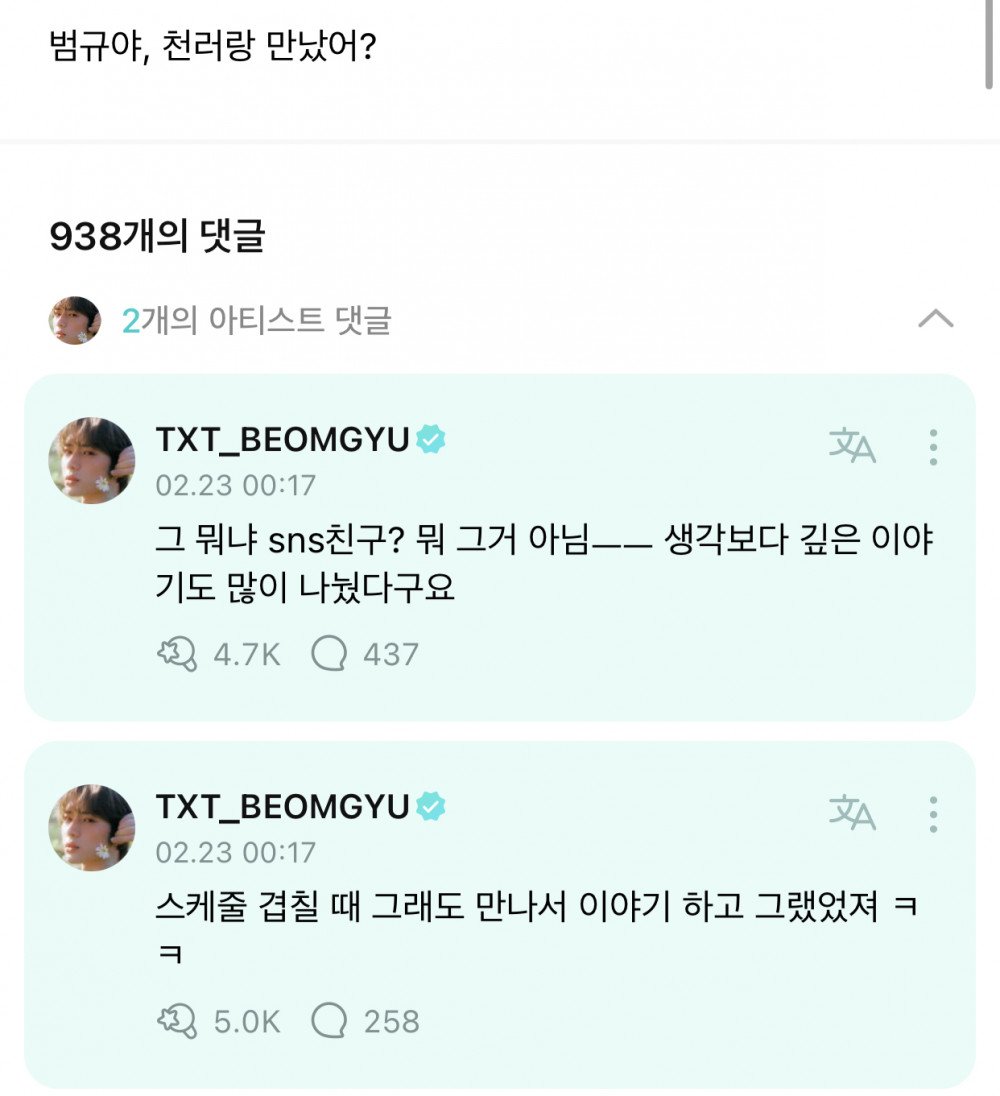 Recently, NCT's Chenle also surprised fans by hinting that he was friends with Beomgyu during a live broadcast.
Netizens reacted with comments like, "Honestly I always thought that TXT and NDREAM should be friends, like they're all around the same age and all", "Beomgyu has been going around collecting 2001-line kekekeke", "For some reason I never imagined this but I like it", "I want to see Chenle meeting Taehyun", and more.