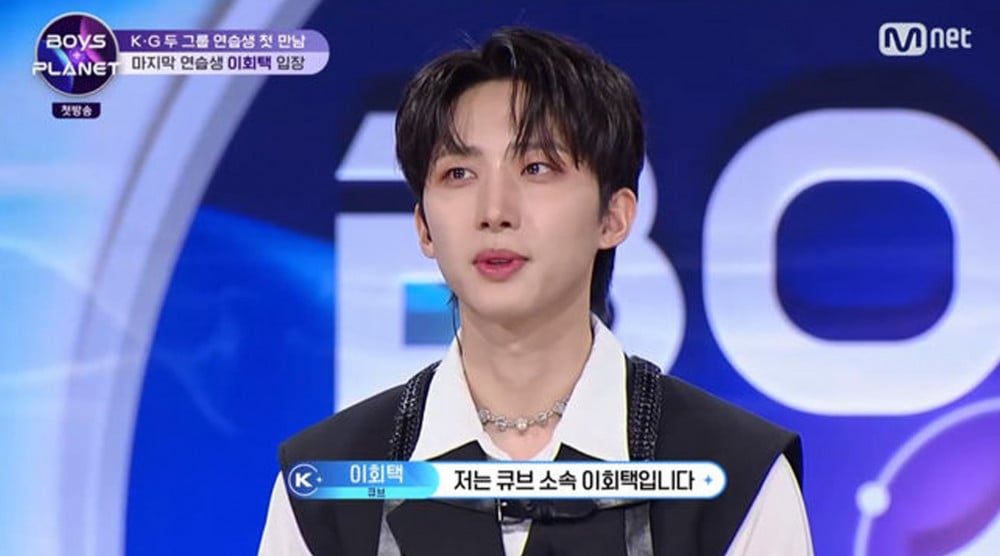 In the second episode of 'Boys Planet,' Pentagon's Hui performed BLACKPINK's "Shut Down" for the Star Level Test.
On this day, the judges asked what made him decide to be a contestant on the show. Judge Lee Suk Hoon began by asking, "I think it wasn't easy for you to take on this challenge. Can I ask you the reason why you came on 'Boys Planet'?"

Hui replied, "There are hundreds of reasons but the biggest one is I needed change."
Hui elaborated on his reason during his one-to-one interview and stated, "After I came back from a brief (military) hiatus, and came back to the team Pentagon, the situation had changed a lot (from before)." He continued, "To be honest..." but couldn't finish his sentence as he began shedding tears.
The Pentagon member continued, "It became a situation where we couldn't even work with the people we wanted to. I think it was the first time we were rejected that many times. And I thought, 'now we're not even charming enough for people to want to work with us.' That really upset me a lot." He added, "I feel 'I can't do anything' for my members or in this situation."
Hui told the judges, "In reality, it's not easy to overcome an unseen barrier. The only choice that was given to me was 'Boys Planet' that's why I am on the show."

Korean netizens were saddened to hear Hui's reason for being on the show and were once again amazed by his talent. Netizens commented, "I didn't know he was that good at singing," "He's still good even after his military hiatus of two years," "He's not even at the level to be judged by others, he's just too good," "It's so sad to hear his reason," "I am amazed by his determination," "He's so talented," and "I'm going to support Hui until the end."