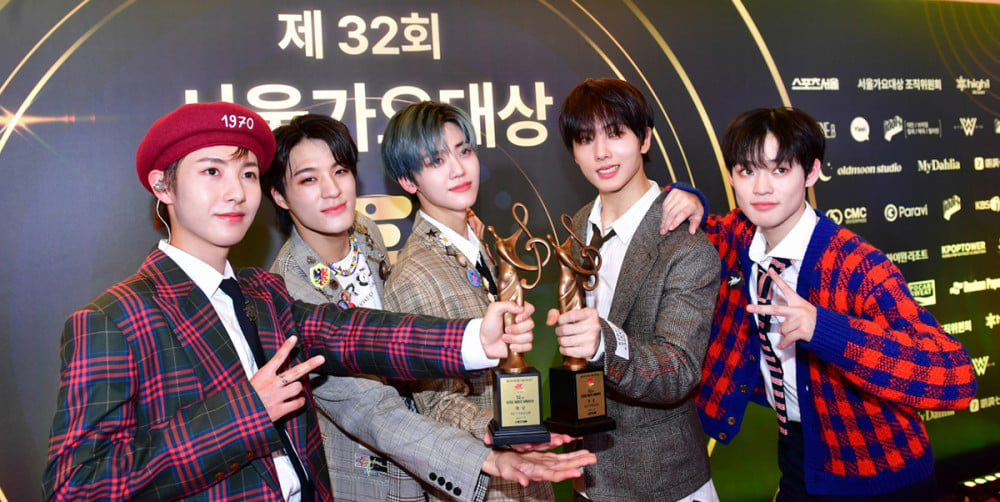 On January 20, media outlet Sports Seoul, a co-sponsor of the '32nd Seoul Music Awards', published an exclusive, post-ceremony interview with the winners of this year's 'Daesang' prize, NCT Dream.
Following their attendance at the award ceremony on the evening of January 19, the members of NCT Dream shared some of their additional remarks of gratitude in light of their win.
It was in these interview comments that some netizens found evidence to potentially suggest that the members of NCT Dream knew they would be receiving the 'Daesang' prize in advance.
According to Sports Seoul, member Jeno said, "This is our first 'Daesang' of 2023, so we thought it would be meaningful if all of 7Dream participated somehow, and so after some discussion it was decided that Mark and Haechan would make an appearance through a VCR recording. Even though they could not come in person, it still felt like they were performing with us."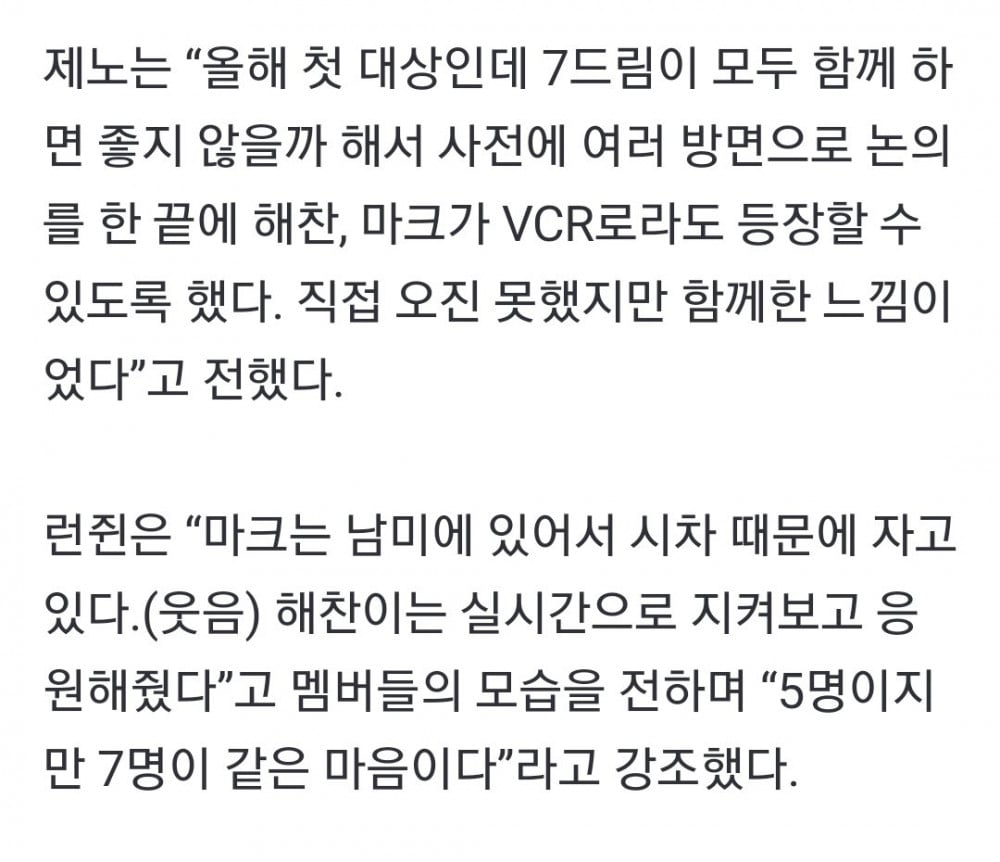 Some time after this interview was published, Sports Seoul edited the article so that Jeno's comments, particularly about "our first 'Daesang' of 2023", were edited to, "our first award show of 2023".
However, the same interview was also published in the physical copy of Sports Seoul issued on January 20, and thus even if the comment was merely a typo, the original comment has now been widely distributed to the general public.
In response, some netizens commented,
"Literally. No shame whatsoever."
"Everyone else already knew too..."
"Wow how shameless, I'm ashamed for them."
"The winner of this award show's 'Daesang' is probably pre-determined for the next 10 years."
"And the winner of next year's 'Daesang' is... NCT again!"
"Even if we all knew that this award show was rigged, did he really have to go and blatantly talk about it?"
"If this is just an award ceremony for SM artists, then don't get unrelated people involved."
"They knew, we knew, everyone knew."
"So do these people not have a conscience or what..."