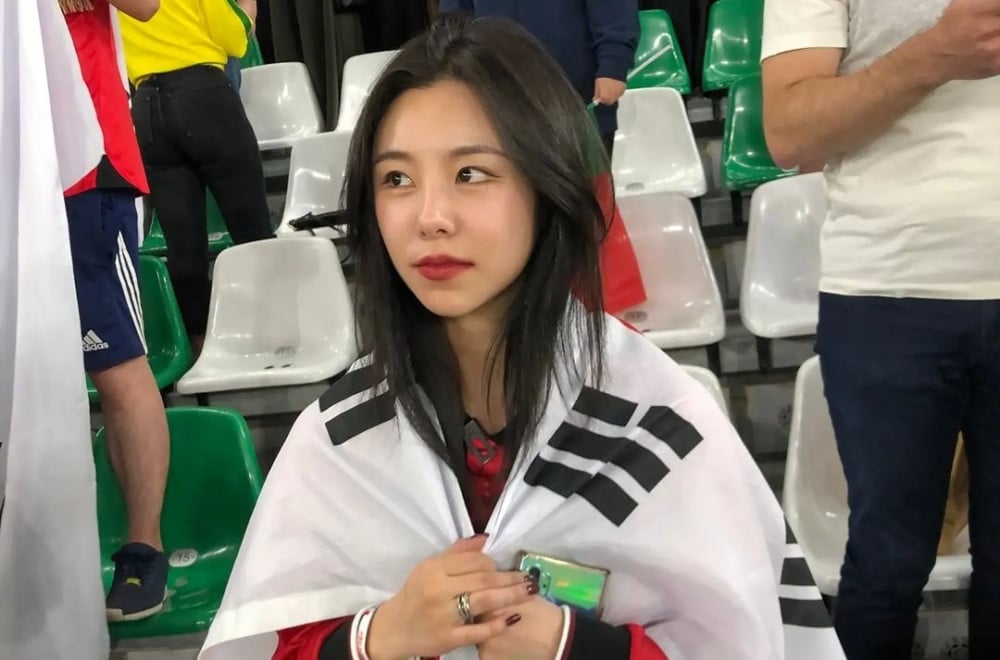 MAMAMOO's Whee In has gone to Qatar to watch the soccer games in real life.
On Instagram, Whee In updated fans with images taken at the stadium after South Korea's victory over Portugal at the '2022 Qatar World Cup.' In the caption, she congratulated the South Korean players and wished for their next games without any injuries.
She wrote: "You all did so well! Thank you for such an amazing game, and I will support you as you continue on to the next rounds without any injuries. I'm crying T_T"
Under this post, celebrities like WETBOY and Yoon Ji Sung left comments expressing their 'envy' toward Whee In for having watched the game live at the stadium.