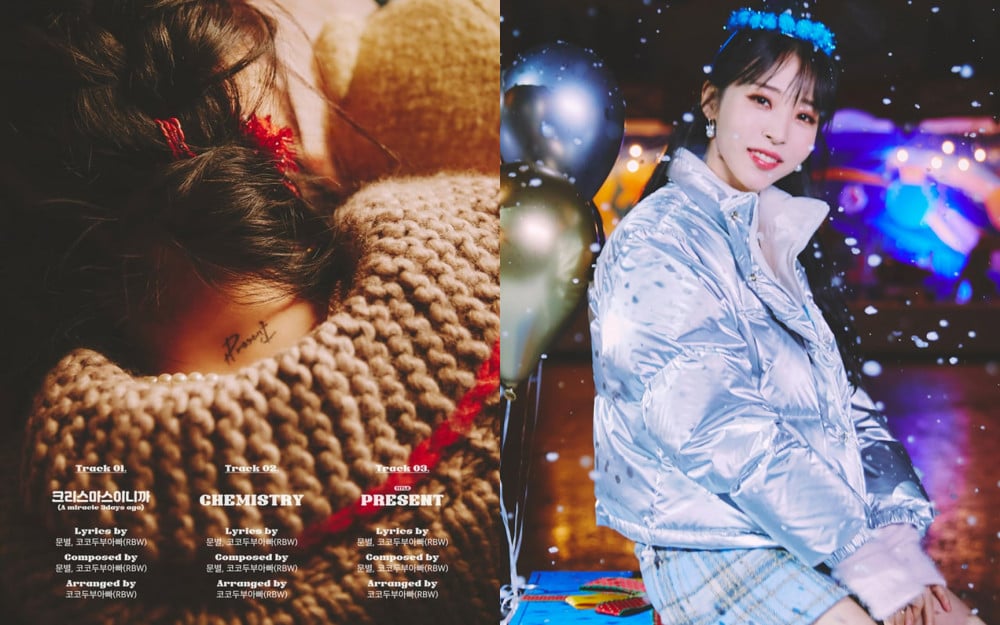 MAMAMOO's Moon Byul revealed the tracklist for her upcoming single "The Present."

On December 15, Moon Byul dropped the tracklist revealing the titles of the songs that are waiting to be released. According to the tracklist, there are three songs, and they include "Because it's Christmas," "CHEMISTRY," and "PRESENT."
Moon Byul is getting ready for a white Christmas with the release of her special single "The Present," which will be released on December 22.