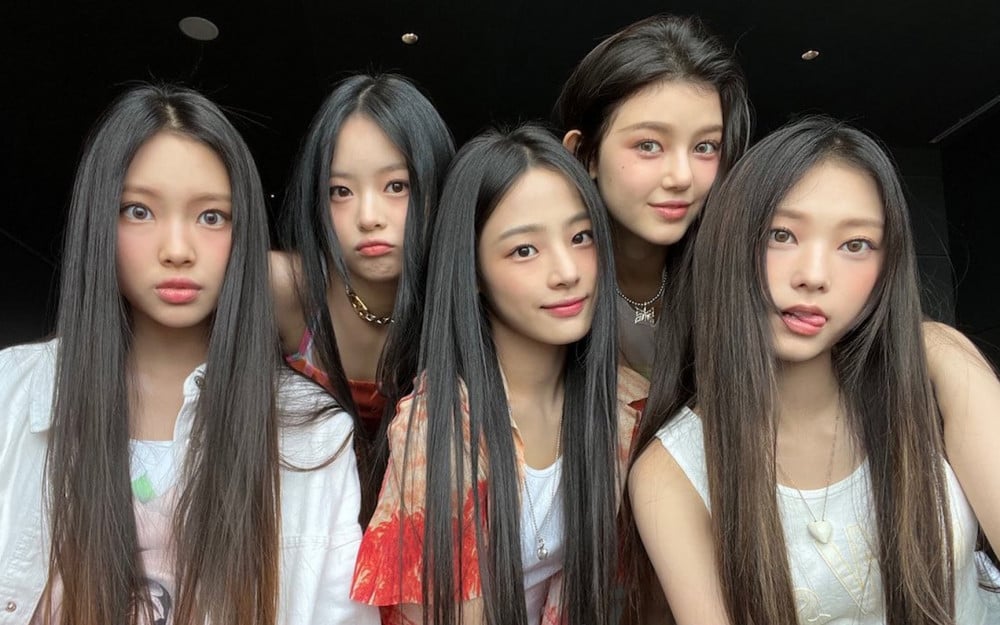 NewJeans is quickly rising as the most popular rookie girl group in Korea, and their popularity is spreading further with their latest song, "Ditto."
With the increasing popularity, the girls are beginning to be in constant limelight, with fans taking an interest in every detail of NewJeans.
Recently, fans noticed small adorable things that the girls do that show that they are truly just young girls. One fan wrote up a list of the things NewJeans members do that make it obvious that they are just ordinary young girls.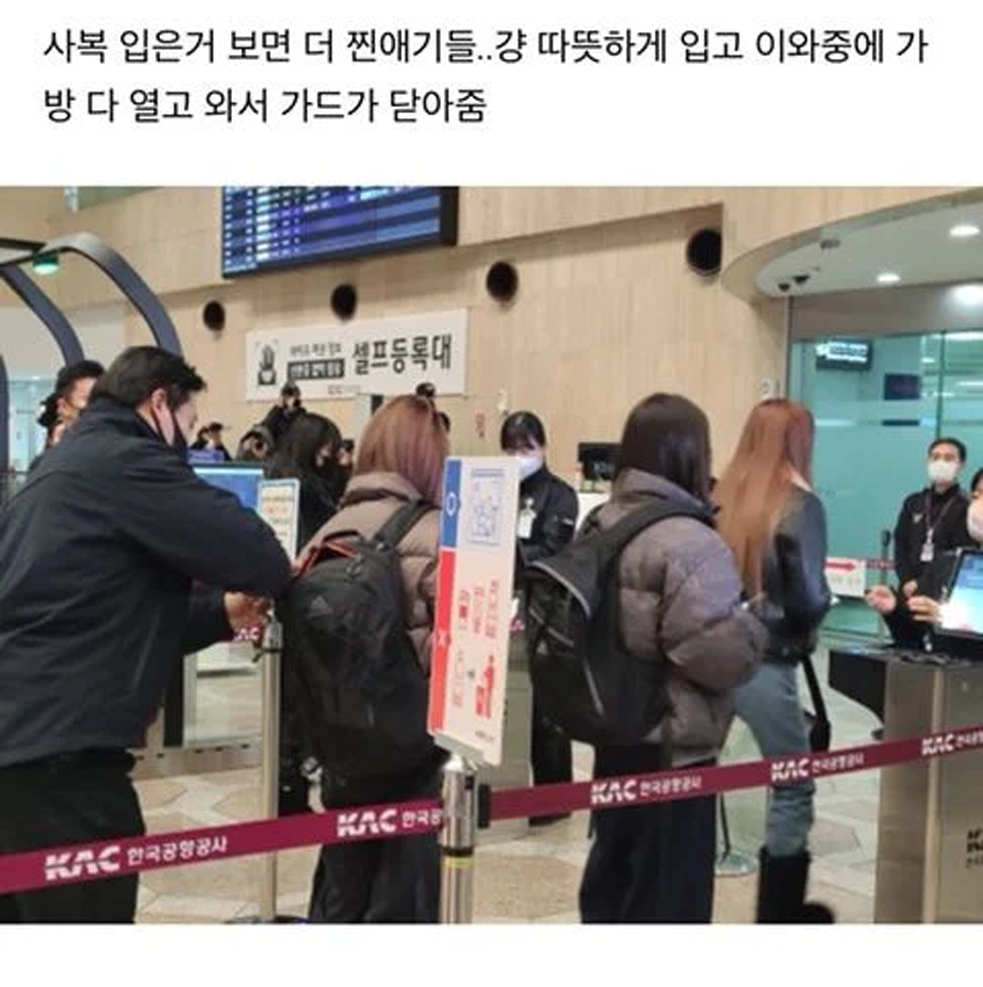 The fan wrote, "When you see them in their personal outfits, they are just babies...They only care about dressing warm and have all their backpacks opened so the security guard has to close them for them."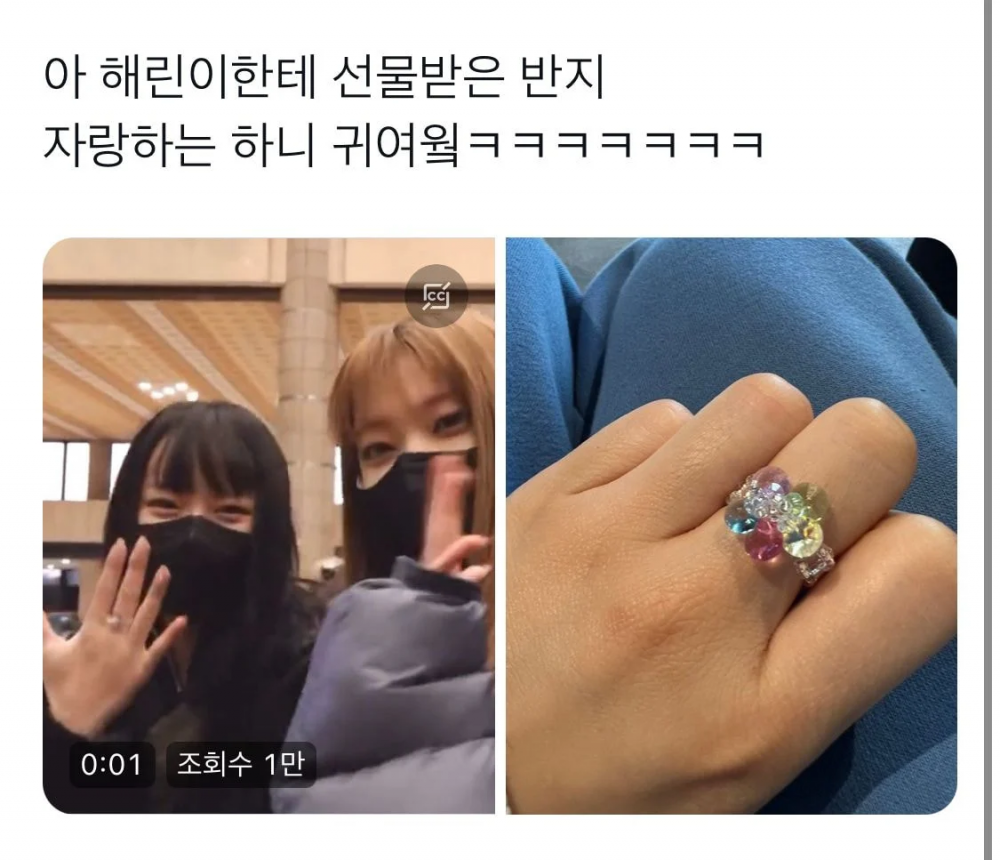 "Hanni is showing off the ring she received from Haerin as a gift."
Even the director of the "Ditto" music video shared the cuteness of the members. In a social media post, he explained that the members came to show support for the DOLPHINERS FILM production team during Christmas.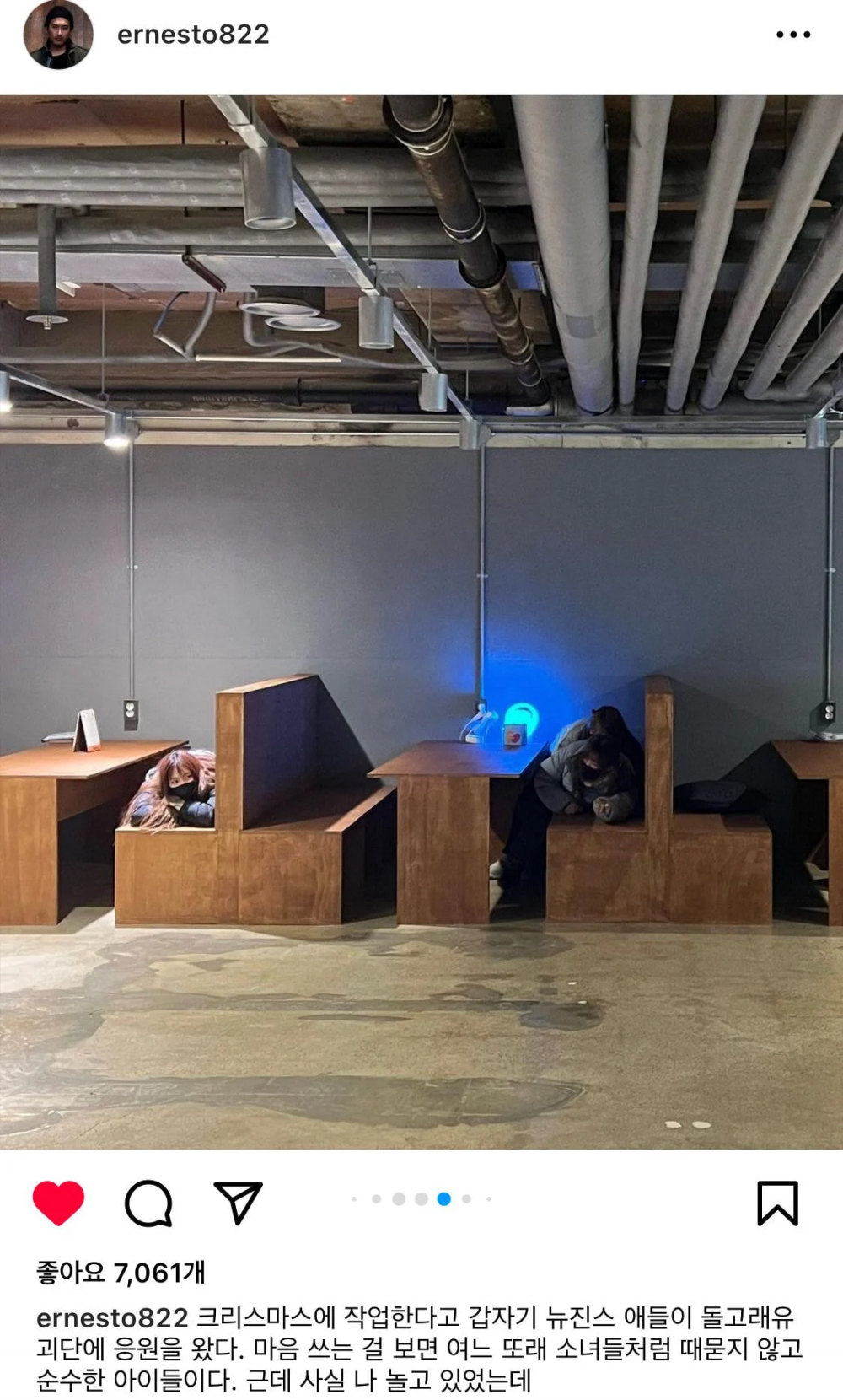 He wrote, "the NewJeans kids came all of a sudden saying they want to support DOLPHINERS FILM since we're working on Christmas. They are really pure and innocent girls who care about these things. but I was actually just chilling."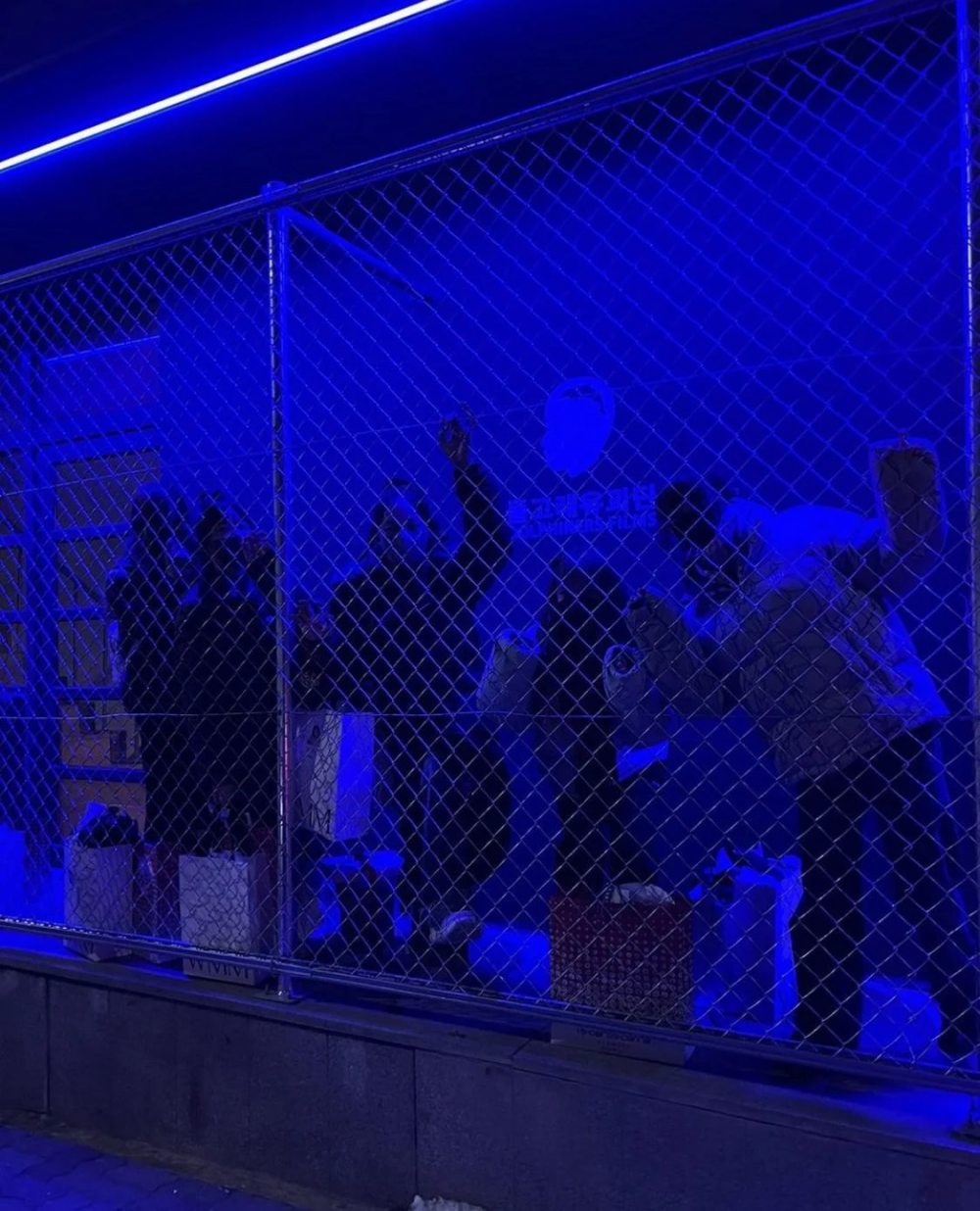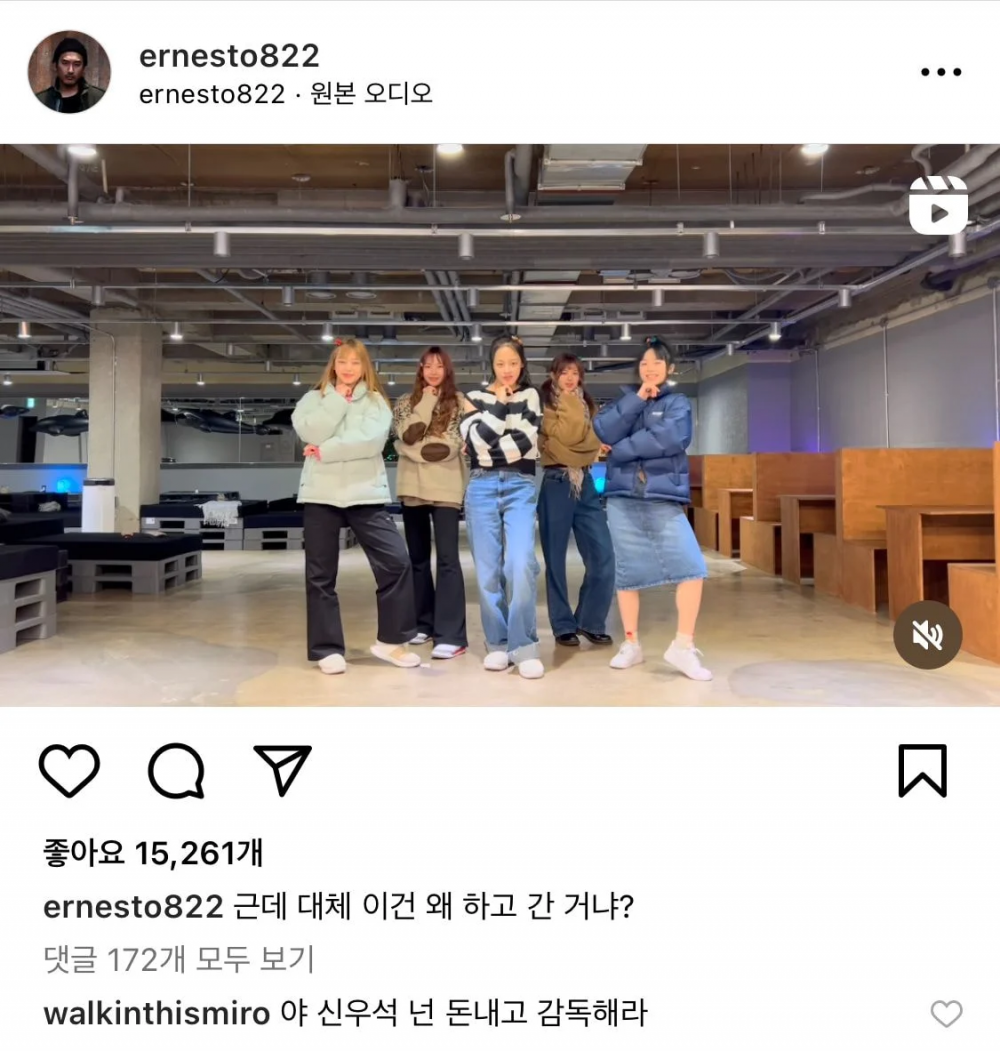 Director Shin Woo Seok posted various videos and photos of the girls being playful and just being kids, which garnered much attention from fans.
In another set of photos, the fan who created the online community post pointed out how the girls cherish the gifts they received so much.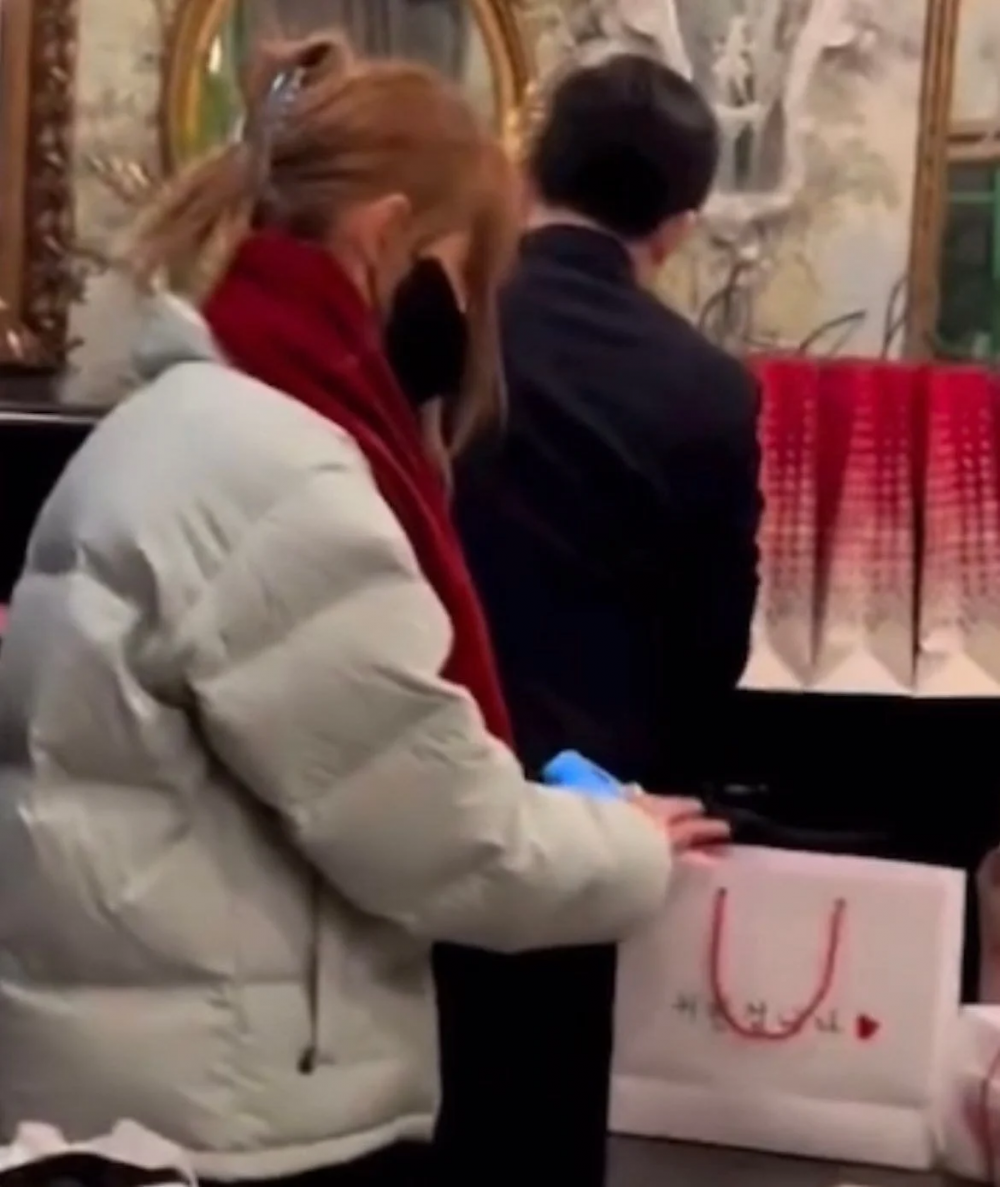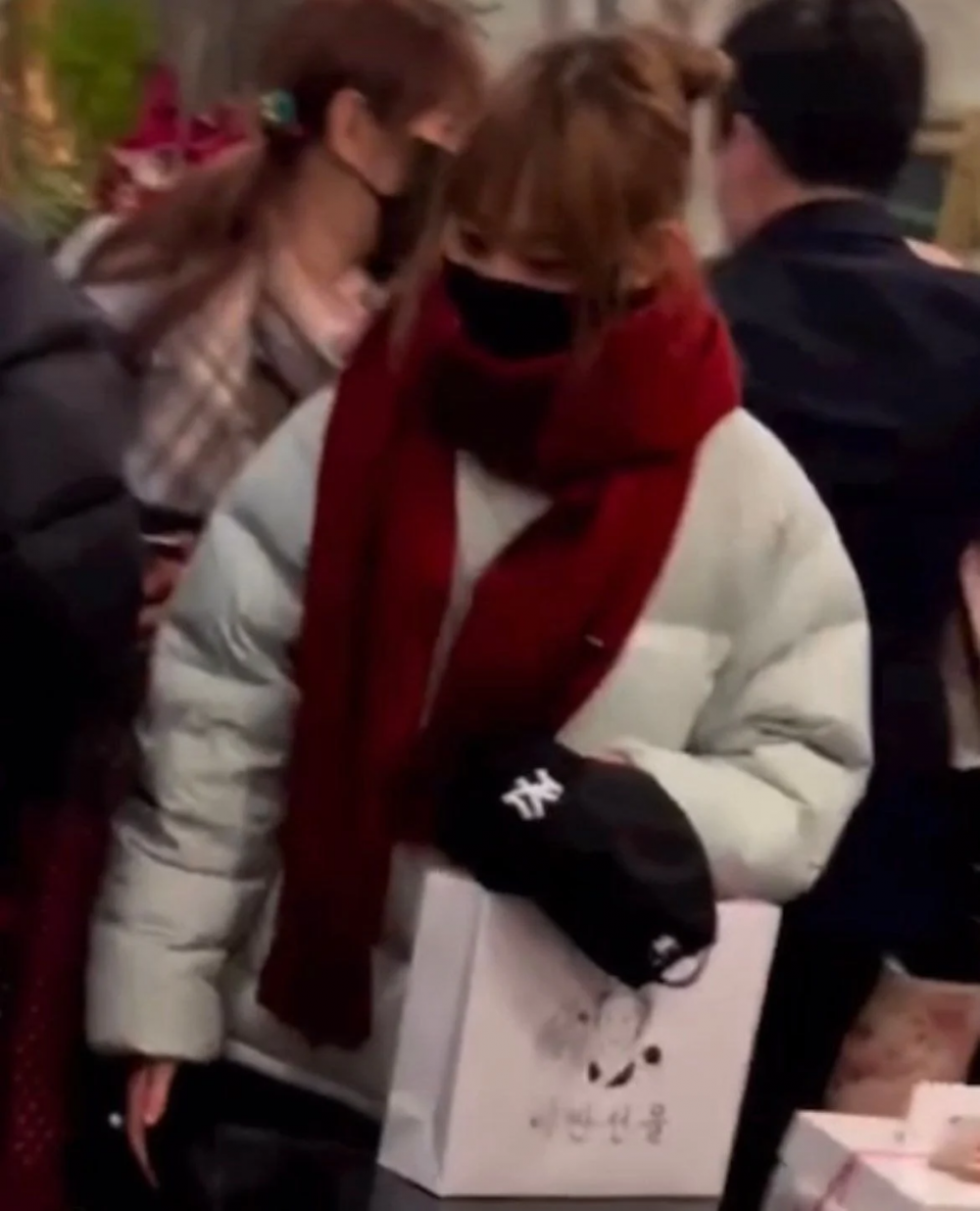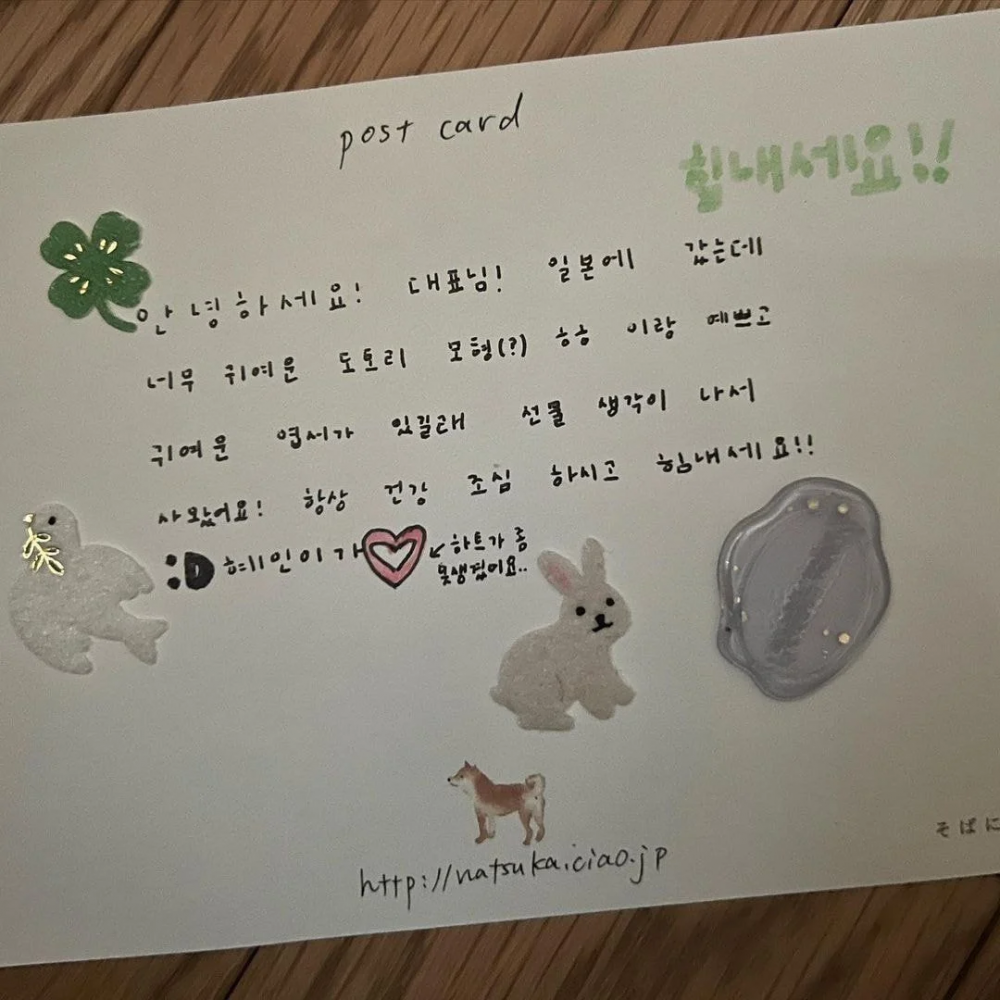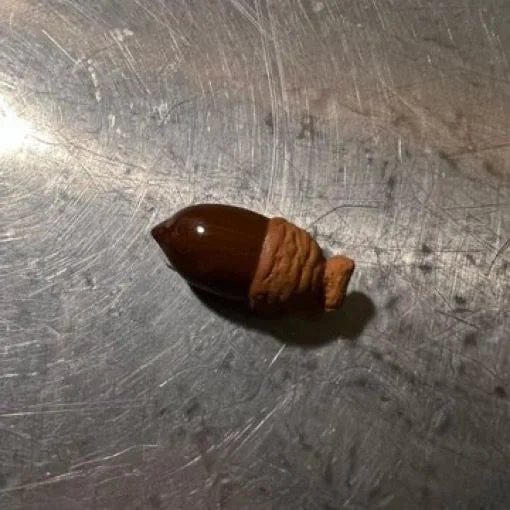 The fan also shared a letter that Haein wrote to CEO Min Hee Jin that showed how cute they are. The letter featured various stickers and wrote, "Hello! CEO! We went to Japan and there was a cute acorn figure (?) and a cute postcard so I thought of you and bought it. Please always be healthy and have strength!! From Haein." Haein then drew an arrow to the heart she drew at the end and wrote, "The heart looks a bit weird."
After seeing this compilation, fans couldn't get over how adorable the members are and wrote, "They are real baby rabbits," "This is so cute," "They are just babies," "Why are they so cute," and "I feel like a mom reading this. lol."