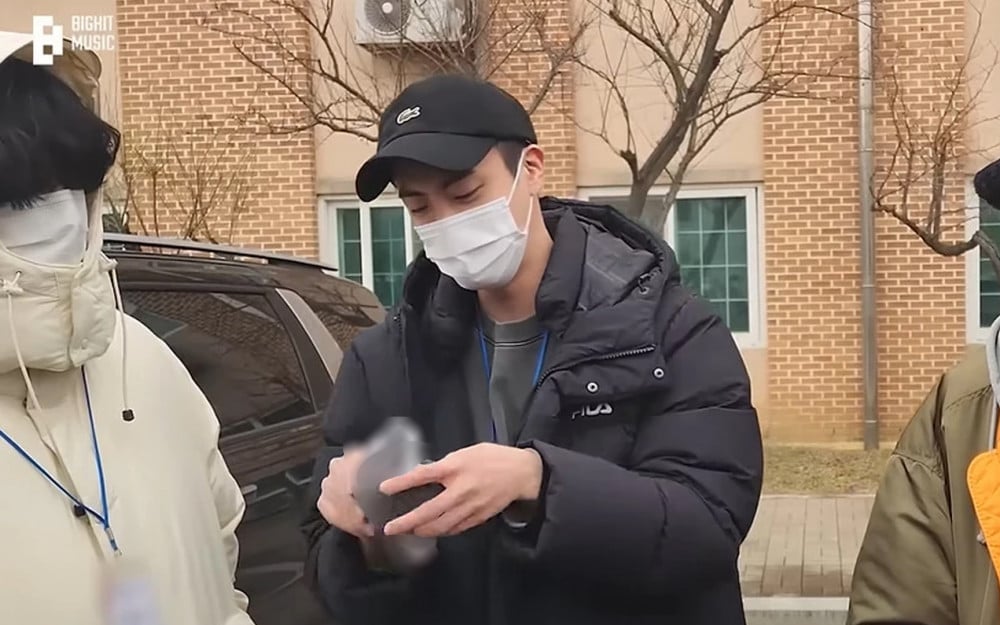 On December 15, BTS revealed the video of the members sending off Jin to his mandatory military service.
On December 13, the eldest member enlisted in the mandatory military service to begin his five-week basic training at the new recruit training center in Yeoncheon, Gyeonggi province.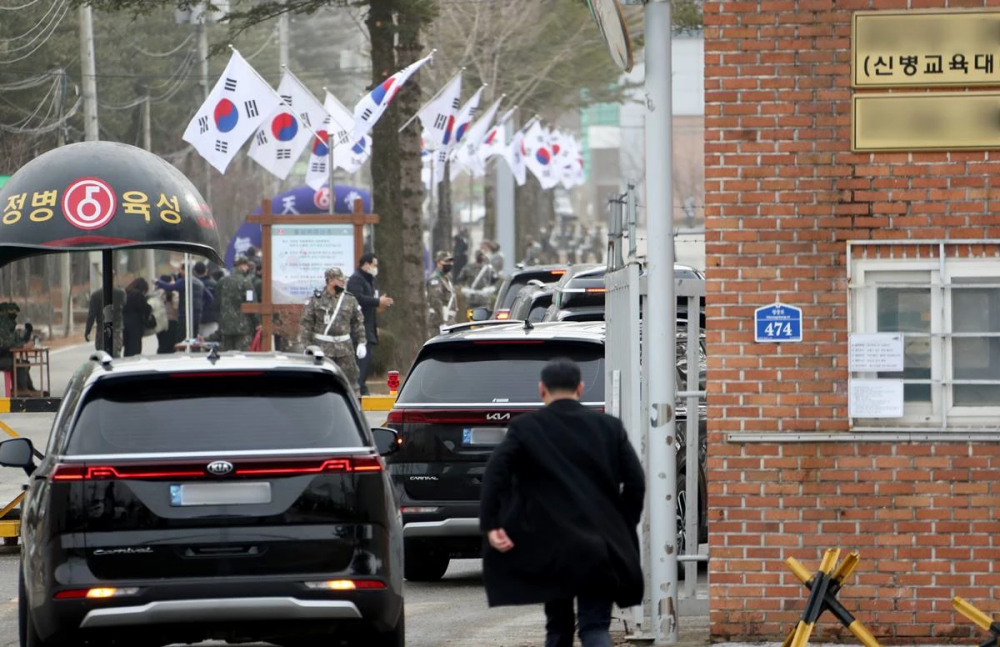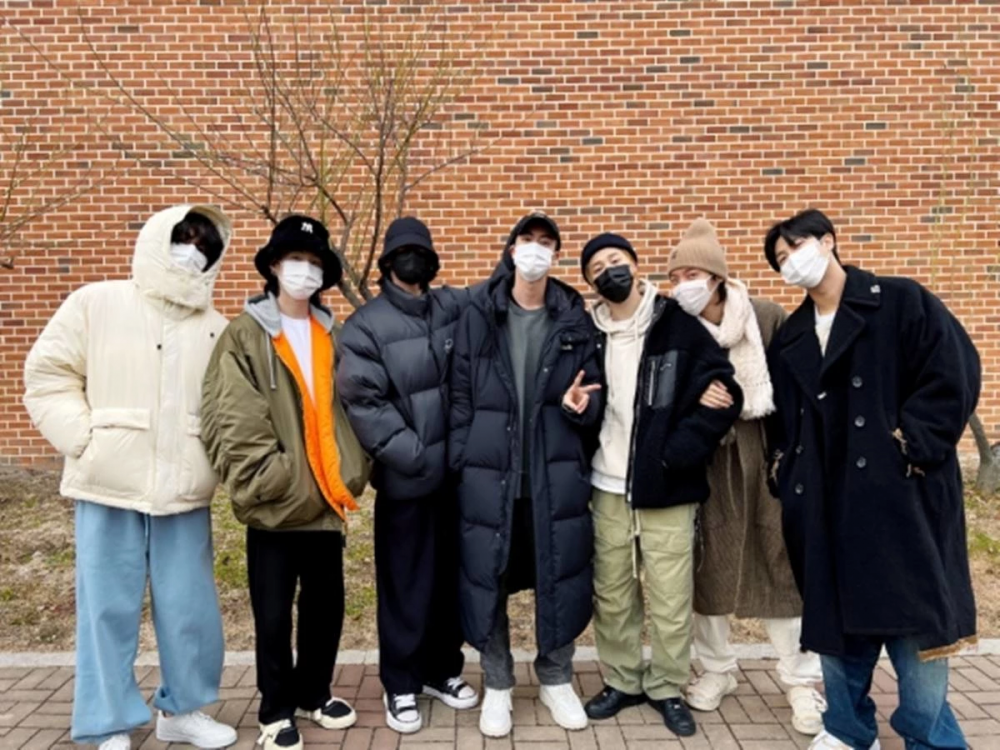 On this day, the rest of the six members accompanied Jin to the training ground to show their support and say their goodbyes.
In the video that was released today, on December 15, the members were seen saying their goodbyes by rubbing Jin's head with his new buzz-cut hairstyle. They admired how handsome Jin was, even with his short hair.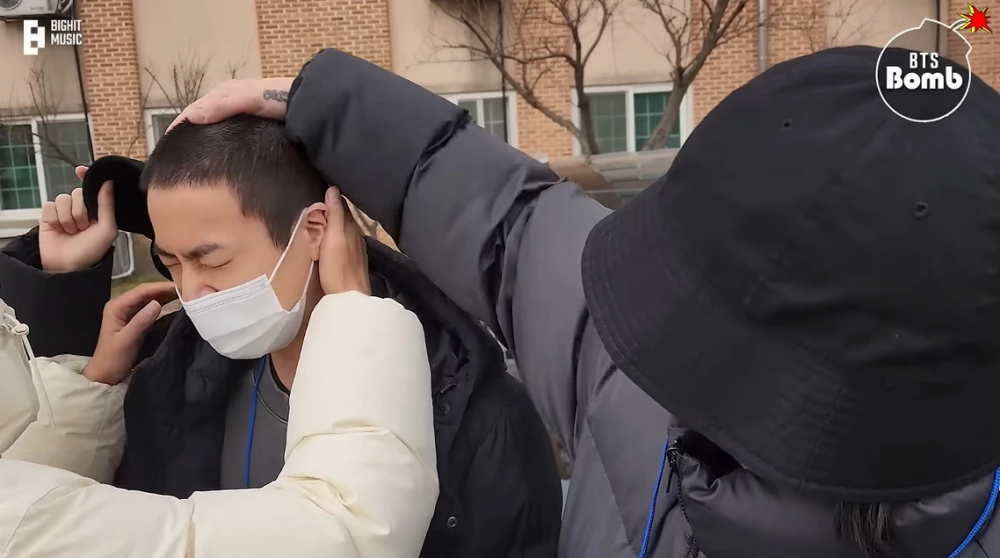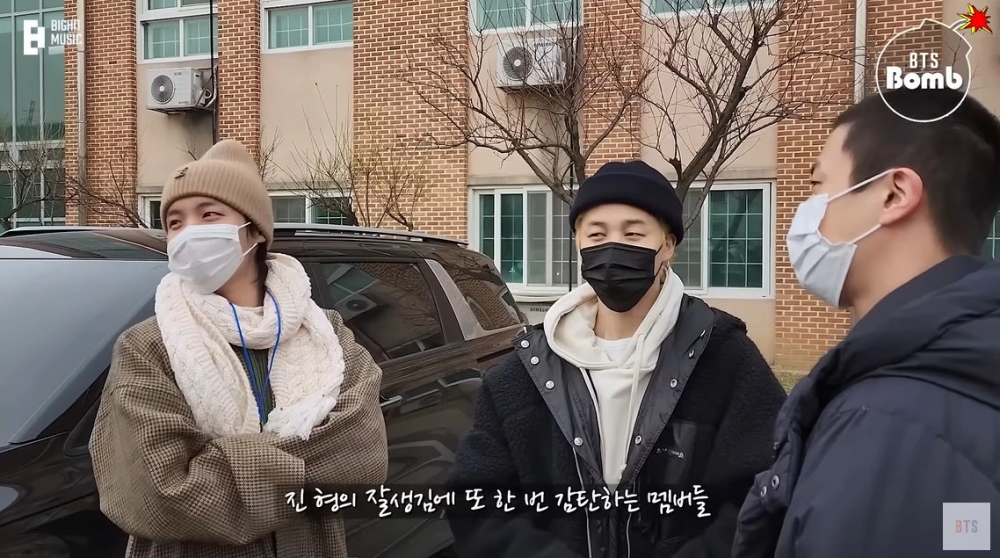 As Jin was saying goodbye to the members, Jin reached into his pocket and took out the one thing he was bringing to the mandatory military service.
Jin pulled out grey ear muffs and put them on, explaining, "This is a must-have item for soldiers," and added, "Ah, it's warm."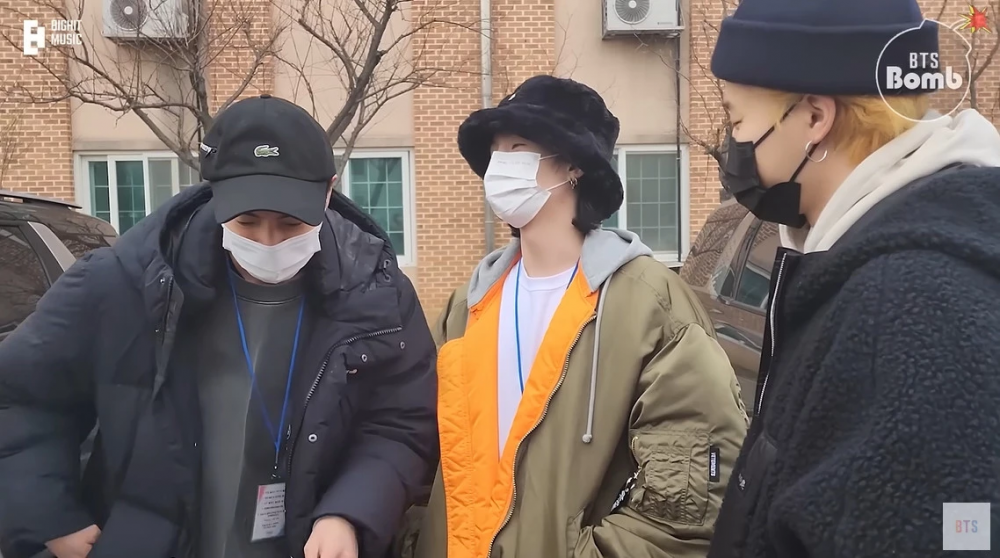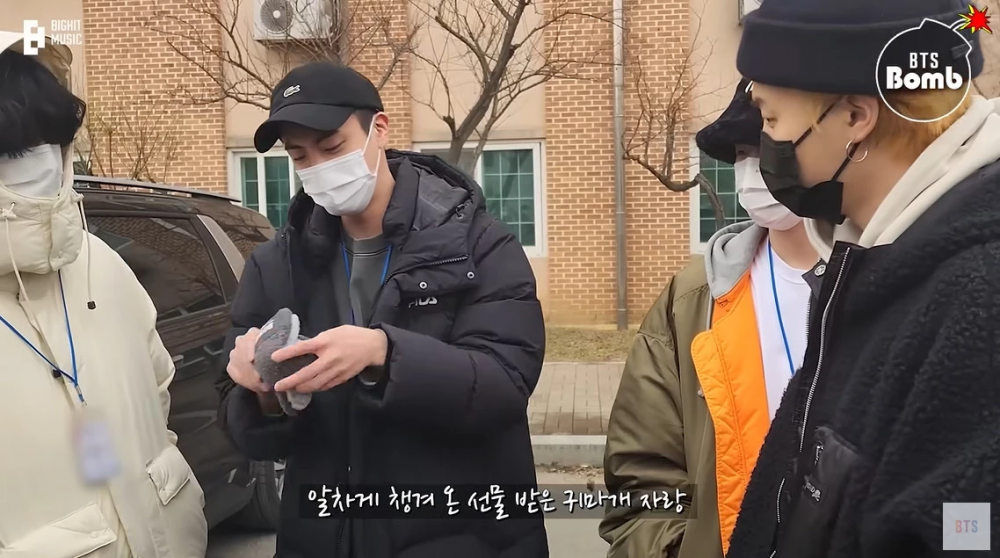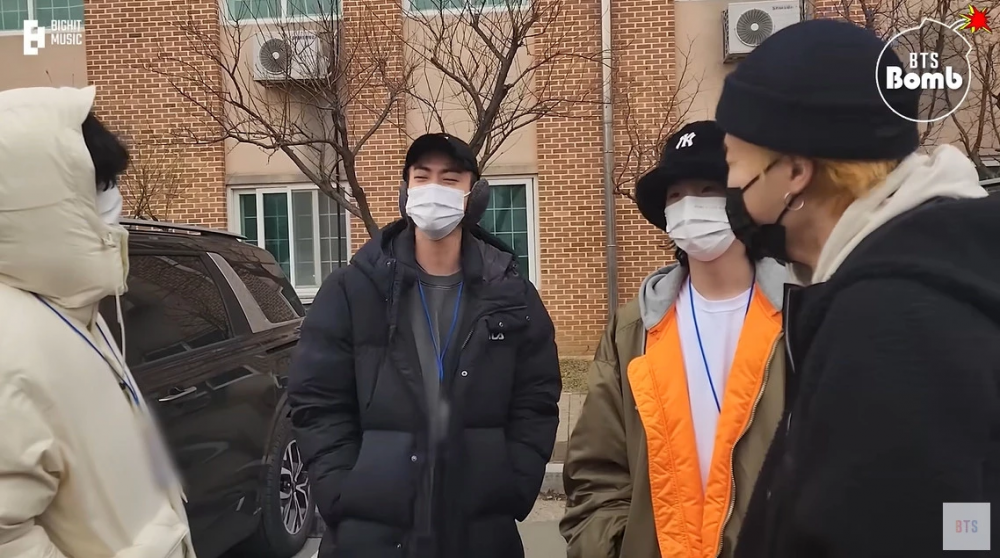 Meanwhile, Jin is the first member of BTS to enlist. After the basic training, Jin will be assigned to his army post and will serve for 1 year and 6 months. Then, Jin is scheduled to complete his mandatory service duties on June 12, 2024.