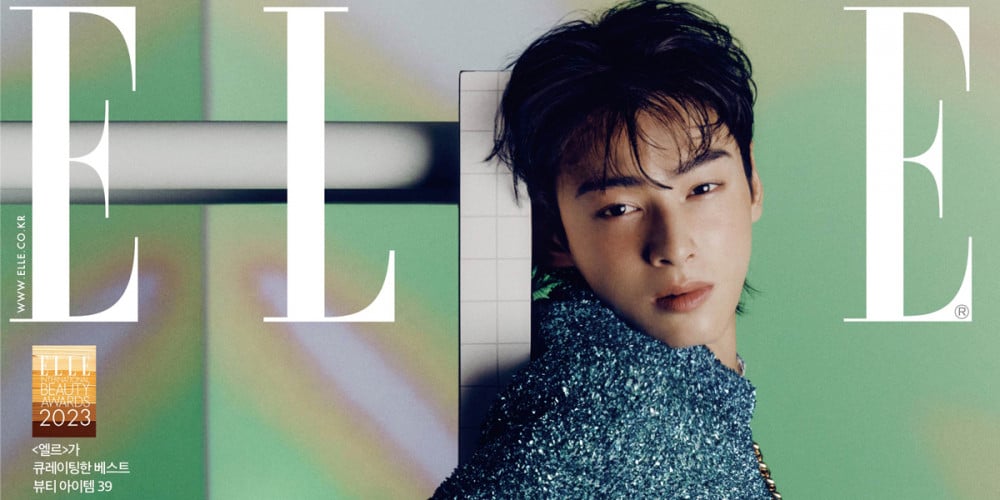 ASTRO's Cha Eun Woo pulled off daring fashion with 'Dior Men' for the January 2023 issue of 'Elle'.
In each of his cover cuts, the singer/actor captivates onlookers with something unexpected - a daring pose, a daring look, a daring gaze.
In his interview, Cha Eun Woo recalled his experience of attending the 'Dior Men' show in Egypt earlier this year. He said, "There's an opportunity to break barriers when you experience or encounter a new culture. In that process, you learn new things. When I find an encounter with those from a different culture new and surprising, the same thing is happening to the person on the opposite end. But since we are all humans, I think it's best to always treat others naturally, and with respect."
The star also asked readers to anticipate his brand new series 'Island', set to premiere on December 30. "It's a type of character I've never portrayed before, so I'm more excited. I tried so many new things, from action, to learning Italian and Latin, so I'm really curious to find out how it turned out. I hope everyone enjoys it," the idol remarked.
Check out previews of Cha Eun Woo on the cover of 'Elle' for the month of January, 2023, below.