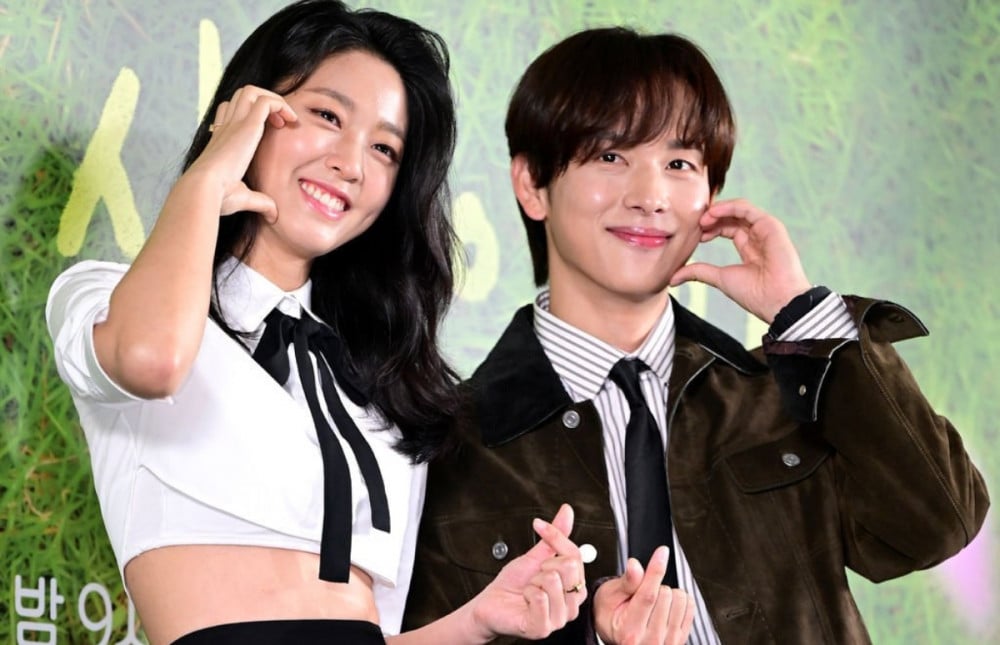 Seolhyun and Siwan attended the press conference for the new healing drama 'I Don't Feel Like Doing Anything'.
On November 15 KST, the press conference for ENA and Genie TV's new drama 'I Don't Feel Like Doing Anything' was held at a hotel in Sangam-dong, Seoul. Here, Seolhyun and Siwan were present to talk about their roles in the drama. Seolhyun stated, "I related to [the script] so much that it made me wonder, 'Is this my story?' In the past, I always worked in projects centered around a specific case and played characters who were strong and said what's on their minds. But in reality, I'm not that kind of person. [Differently], this drama flow centers around the character's emotions, and I felt I had similarities with [my character] Yeo Reum. They were emotions that I knew well and felt sure that I needed [those emotions]."
Siwan then said, "In today's society, we can't help but to live a life that's way behind someone else's life if we don't keep ourselves busy. Being 'busy' has become inevitable today. In truth, even when we are burnt out, we are so busy that we are not aware of it and there is something inside of us that always desperately wants rest. Watching this drama, I think it will give you some time to relax your hearts for at least a little bit."
Meanwhile, 'I Don't Feel Like Doing Anything' will premiere through Genie TV and ENA on November 21 KST.