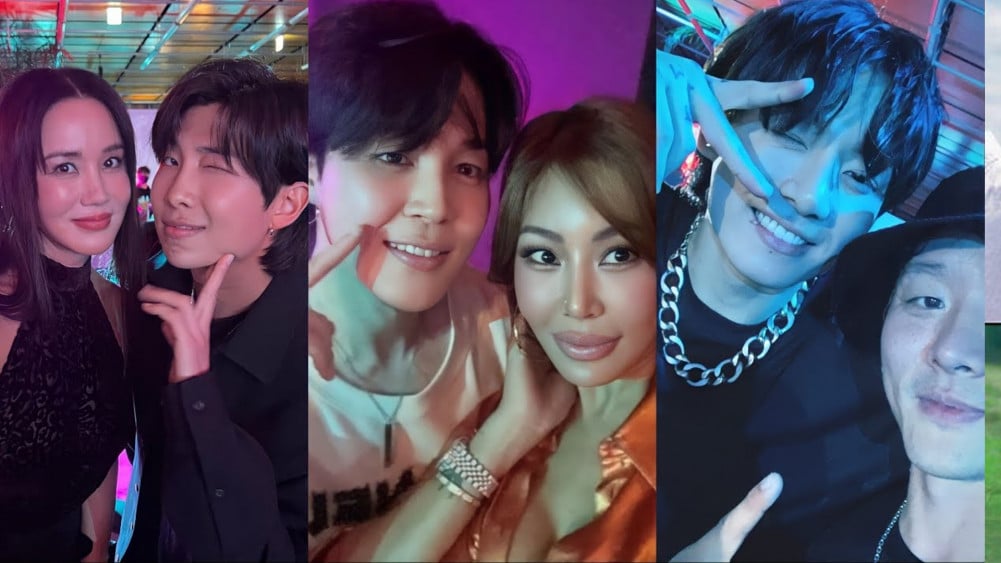 In an industry that's so fast-paced with stars that are incredibly busy with their schedules packed, it's always great to see deep friendships form between the stars themselves! Especially as there are a few stars known for making friends wherever they go! Here are six stars in Korean entertainment who are known to be social butterflies!
1. BTS V: Probably one of the most well-known stars to have such an extroverted personality. BTS V has made friends wherever and whenever. Random people cross his path, and the next thing you know, he's asking you for a night out! BTS V has been spotted hanging out with the Wooga Squad, actress Ha Ji Won, Kang Dong Won, and even American stars!

2. Girls' Generation YoonA: Maybe it's because YoonA is known to be a versatile entertainer that whether it be movies or films. From music to variety programs, YoonA has friends everywhere in the entertainment industry!
3. GOT7 Jackson: Always the life of the party; there's no way that you cannot become friends with Jackson. Known to have one of the most laid-back personalities, Jackson's carefree vibe is a great charm that leads him to have many friends wherever he goes! As he expands his career outside of Korea, he is showing his friendly attitude in the United States and beyond.

4. Yoo Jae Suk: As one of the nation's top MCs, and having been in the show biz for years, of course, we cannot forget the one and only Yoo Jae Suk, who had the chance to meet many stars and in doing so form great friendships with the majority of them!

5. Super Junior Kim Heechul: All of Super Junior is known to be quite friendly, and Heechul is no exception. The moment you cross paths with him, the next thing you know, he's calling you up to hang out together!
6. Jessi: You can tell Jessi forms very genuine friendships, although, upon first impression, she may seem intimidating on the inside; she's just a cinnamon roll!
Who are some other K-stars known to have very extroverted personalities?