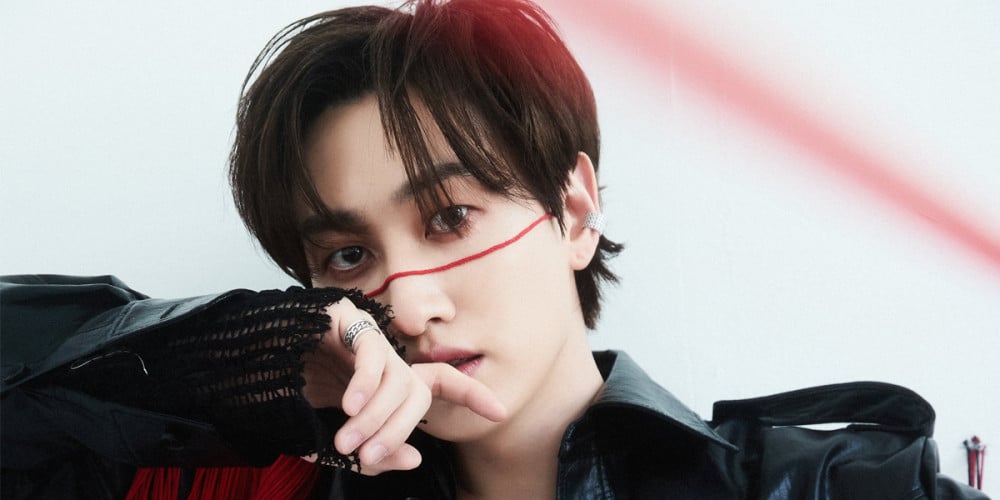 For fans who have been concerned about his emotional and mental health, Super Junior's Eunhyuk candidly opened up about how he has been dealing with the loss of his father, as well as his hopes and plans moving forward.
Eunhyuk's father suddenly passed away last month on September 6, right before Super Junior's scheduled 'Super Show 9 : Road' show in Manila, the Philippines. The news came as a shock to not only Eunhyuk but the other members of Super Junior as well, leading the group to postpone their show.
Prior to his passing, Eunhyuk's father has made public appearances on programs like KBS2's 'Mr. House Husband' season 2 and on Eunhyuk's YouTube channel, becoming well-known to fans as well.
Regarding his personal journey of dealing with his recent loss, Eunhyuk relayed, "I have not overcome it yet. Even now, when I'm alone, tears come to my eyes. I believe it will remain a hole in my heart forever. I can't bring my thoughts together even at this moment. Fortunately, there are really good people around me. My members, my staff, my fans... I'm just grateful for them being there."

Eunhyuk, who decided to immerse himself in work in order to keep levelheaded, will be participating as a performer during the '2022 Fuerza Bruta Wayra in Seoul' beginning on October 28. This will mark the idol's second appearance at 'Fuerza Bruta Wayra' after his appearance in 2019.

Next, the idol shared, "After saying goodbye to my father, I realized that I want to get married. When I see our fans who grew old with us, bringing their kids and families to our concerts, sharing their lives with us, it makes me envious. I think in the near future, we need to create a 'Family Zone' at 'Super Shows' for the children. Changmin hyung, a fellow company artist, recently became a dad, and I really respect that. Now that my father is gone, I want to have my own family and show my mother. Although, I don't know which [Super Junior] member will get married first quite yet."

Meanwhile, Super Junior's 'Super Show 9 : Road' world tour continues in cities like Hong Kong, Taipei, and more in November.