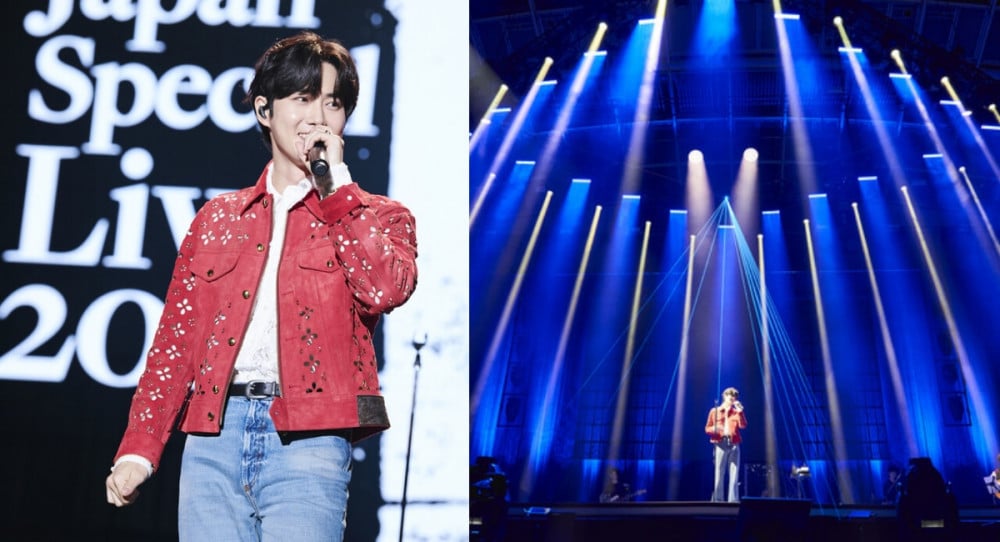 EXO's Suho has successfully finished his first solo live event in Japan.
On October 1 JST, the EXO leader held 'Suho Japan Special Live 2022' at Japan's Tokyo Metropolitan Gymnasium in two different time slots. During the event, the idol was joined by a live band was he charmed fans with an exciting vocal performance.
The set list included his solo tracks "Grey Suit," "Morning Star," "Hurdle," "Let's Love," "Starry Night," "O2," and "Made In You," as well as his SM STATION song "Curtain." However, he also performed a medley of EXO's hits ("Growl" and "Overdose"), as well as the group's Japanese singles "Bird" and "Love Me Right ~romantic universe~."


Suho ended the concert by sharing his sincere feelings with the fans, saying, "I'm glad [to be here] as it's been a long time since I've been able to meet with Japanese fans. I sincerely thank you for coming here and supporting me."
Meanwhile, as previously reported, Suho has been recently cast in the upcoming drama 'Hip,' a story about people who live in a rural farm village. Stars including Lee Min Ki and Han Ji Min are currently in talks to take on leading roles.