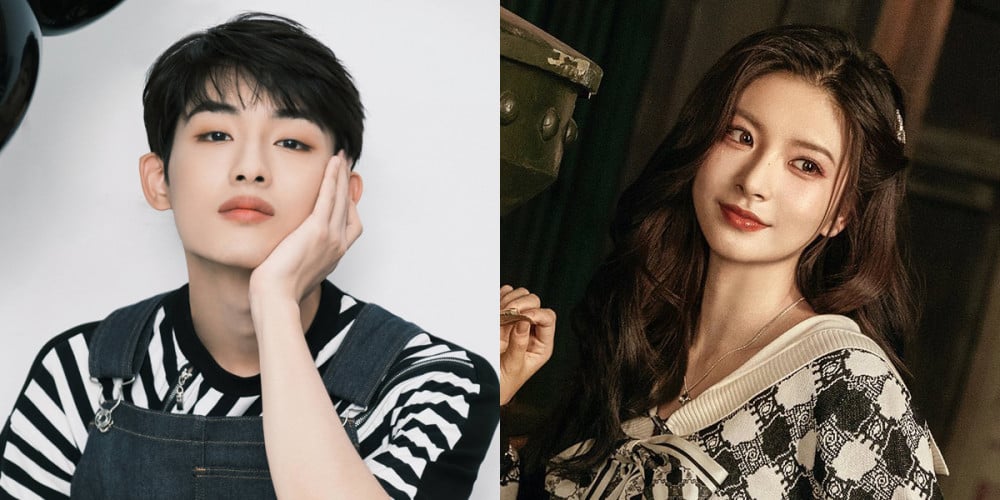 On August 3, NCT/WayV member Winwin posted an update via his Weibo, writing, "There is only one China". The post was accompanied by an image representing the "One China" principle, which claims that territories including Taiwan, Hong Kong, and Macao are all part of the sovereign state of China.

A few hours later, EVERGLOW member Yiren also posted the same image and text.
The identical posts by Winwin and Yiren come during a time of high-tension in politics, just after United States House Speaker Nancy Pelosi arrived in Taiwan on August 2. Numerous Chinese celebrities and netizens have voiced their anger on Weibo regarding the U.S. speaker's visit, claiming that the move is cause for aggravation of China-Taiwan relations.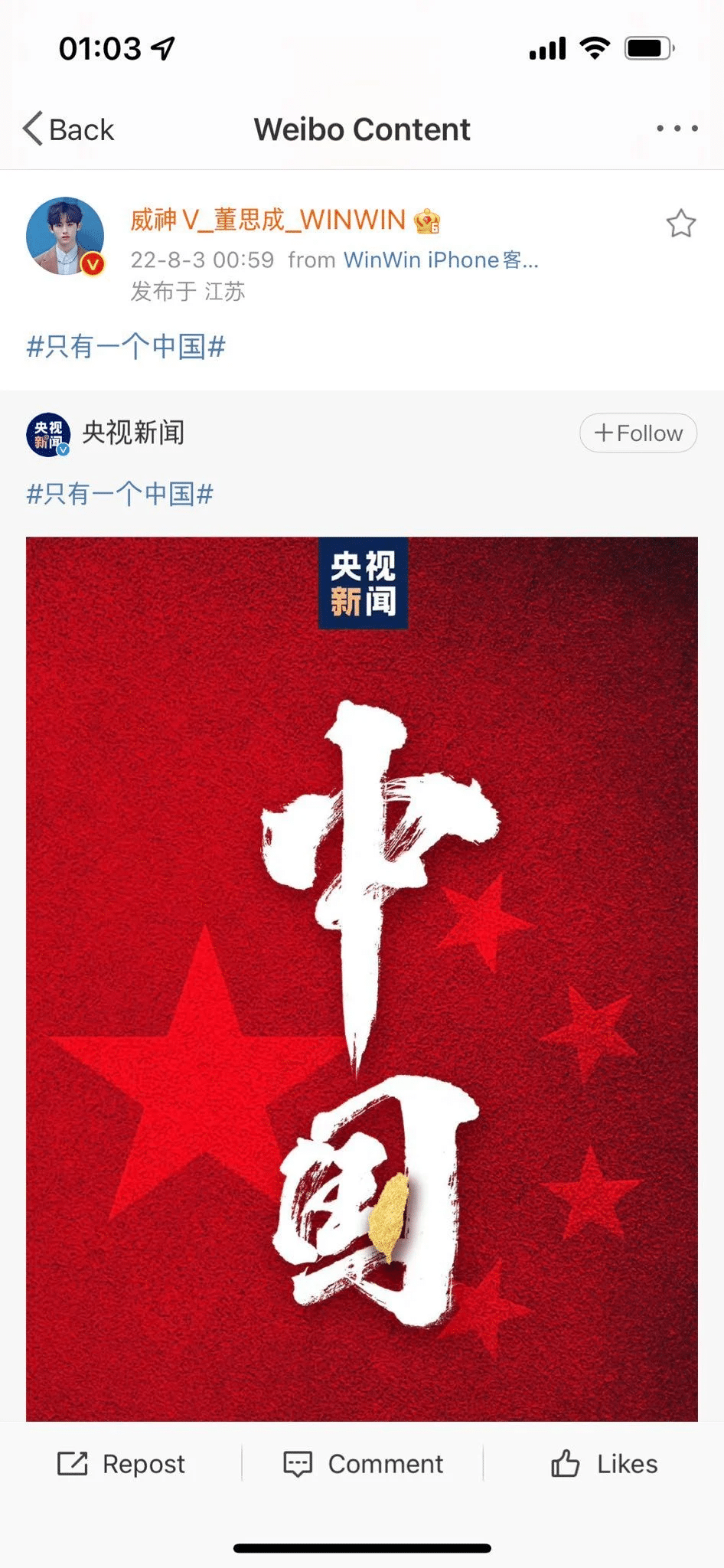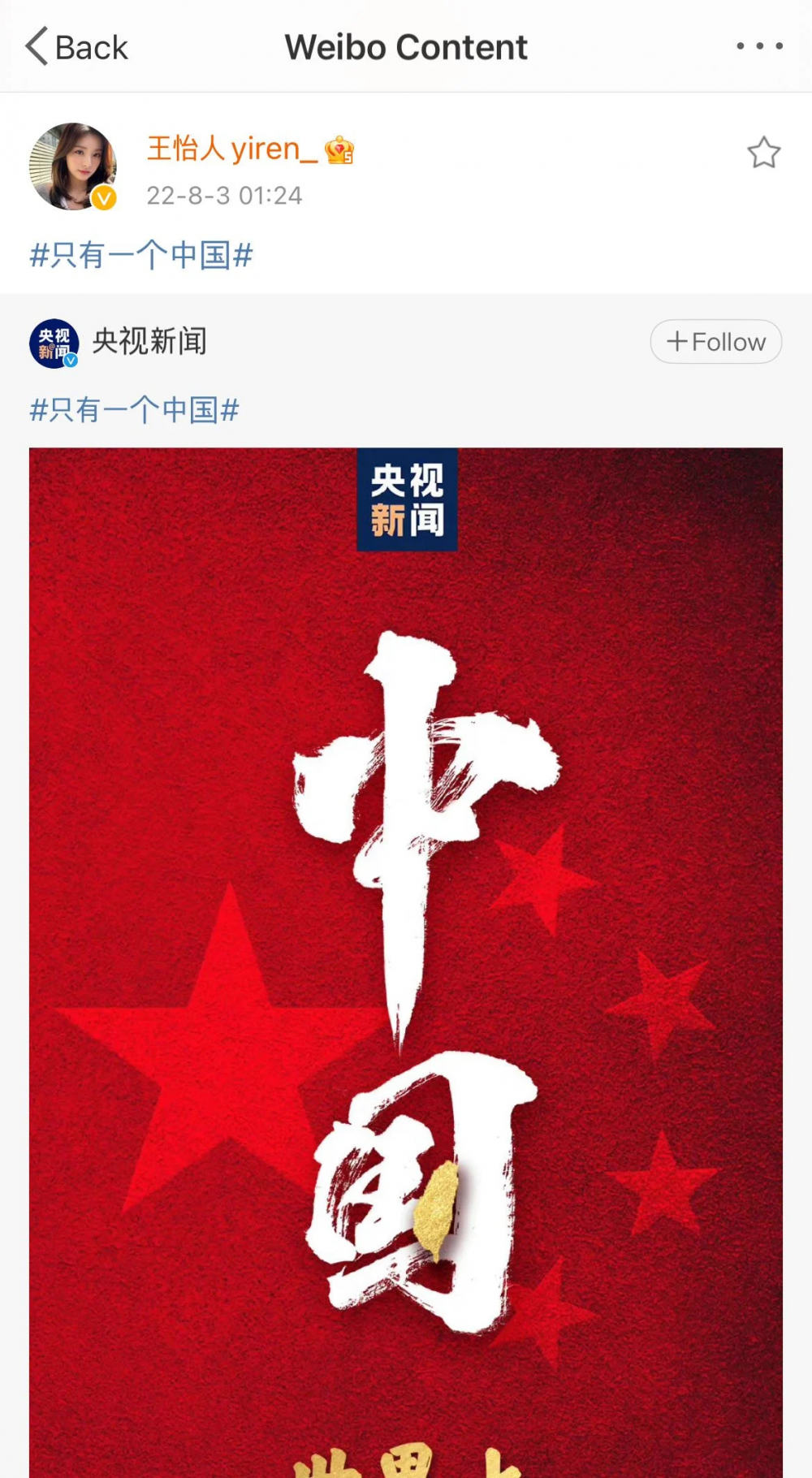 Meanwhile, Korean netizens are heavily criticizing Winwin and Yiren for their involvement in the ongoing political affairs, commenting,
"All Chinese idols need to leave Korea."
"Please kick WayV out of NCT."
"Why do these Chinese idols debut in Korea! Just go to your own country!"
"Posting that in this climate is basically asking for war."
"Please leave NCT out of this, WayV is not a part of NCT..."
"Any Chinese idol who posts about 'One China' is good as dead in Korea."
"Can we seriously ban Chinese idols from K-Pop already."
"Can someone make a list of all the Chinese K-Pop idols who posted this on Weibo? So we can boycott every group they're a part of."
"I really want to ask them. Will you be happy if war breaks out?"
"If any more NCT members upload this... NCT is over in Korea."
"Don't they have any decency? They support a socialism but they want to make money in a democratic country."