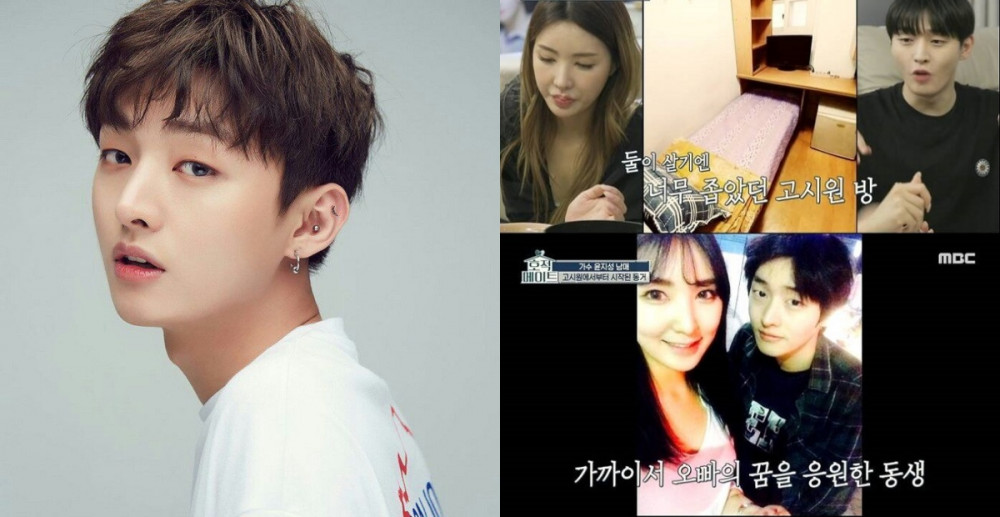 Singer Yoon Ji Sung revealed his beautiful younger sister and reminisced about overcoming difficult times together.

On the August 30 KST broadcast of MBC's variety program 'DNA Mate', singer Yoon Ji Sung and his younger sister Yoon Seul Gi were seen spending some time together. Here, it was revealed that Yoon Ji Sung and Yoon Seul Gi used to frequently move to and from various goshiwons (small, cheap economical quarters in Korea) and lodging houses, due to struggling financially. Reminiscing about their past, the Yoon siblings were seen preparing to move into their very new apartment. In particular, Yoon Ji Sung's younger sister showed off her great sense of humor, surprising many of the panel members on the show.
While packing, the two siblings recalled the time when they had lived in a tiny room and had to eat ramen for meals due to their financial difficulties. Yoon Ji Sung told the panel members, "Just 5 years ago, I lived in a goshiwon with my younger sister. [We chose to live in the] basement because it was 50,000 won (~$37.05) cheaper. Our parents could have helped us, but we didn't want to burden them." The Yoon siblings then revealed that as they endured difficult times together, they continued to support each other's dreams, warming hearts with their story.