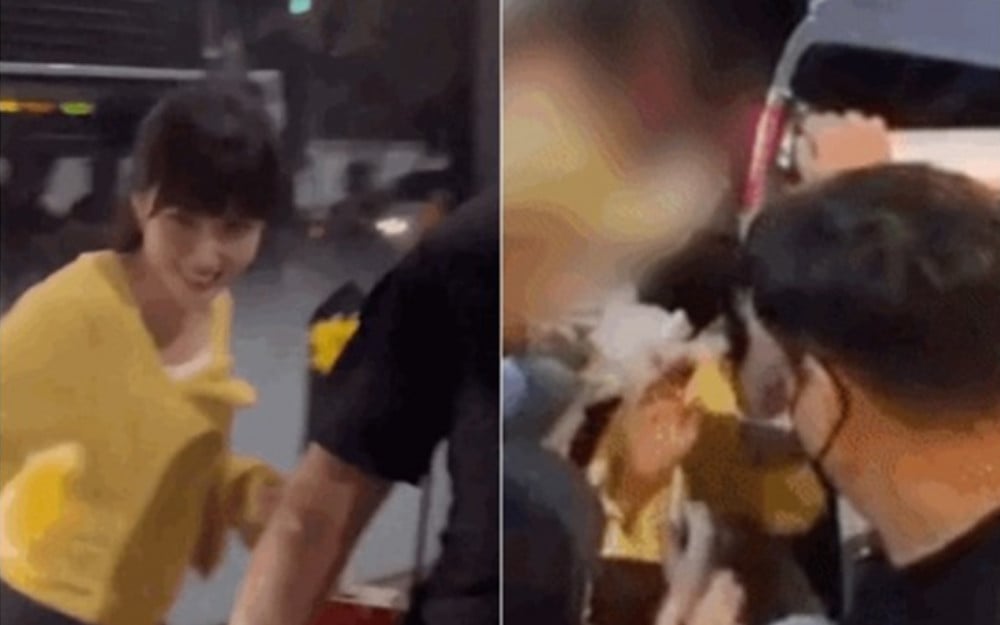 Netizens are outraged after seeing the actions of a rude fan who almost caused injury to 'Extraordinary Attorney Woo' actress Park Eun Bin.
On August 3, a post with the title "A rude and thoughtless fan pulls on Park Eun Bin's shoulder just because she wants to see her face" was created in an online community.
The writer of the post explained that Park Eun Bin was on her way home and was getting in a van while saying goodbye to her fans when a person suddenly grabbed her by the shoulders and pulled her back.
The poster wrote, "Park Eun Bin was on her way home, and she was saying 'goodbye, thank you, get home safely.' She barely made it to her car when someone grabbed on her shoulder and suddenly pulled on her back." The creator of the post continued to explain, "The security guard immediately blocked off that fan but Park Eun Bin was the one apologizing and saying get home safely."
The netizen who wrote the post included a short video showing Park Eun Bin trying to get into the car when the fan pulled on her shoulder. The poster added, "If she wanted to see Park Eun Bin's face, then she should have just called on her, but what's with her pulling on her?"
Other netizens also expressed their anger and commented, "Why did that person touch her without permission," "Without the security guard, Park Eun Bin could've gotten really hurt," "A true fan doesn't do that," and "Let her go home in peace."