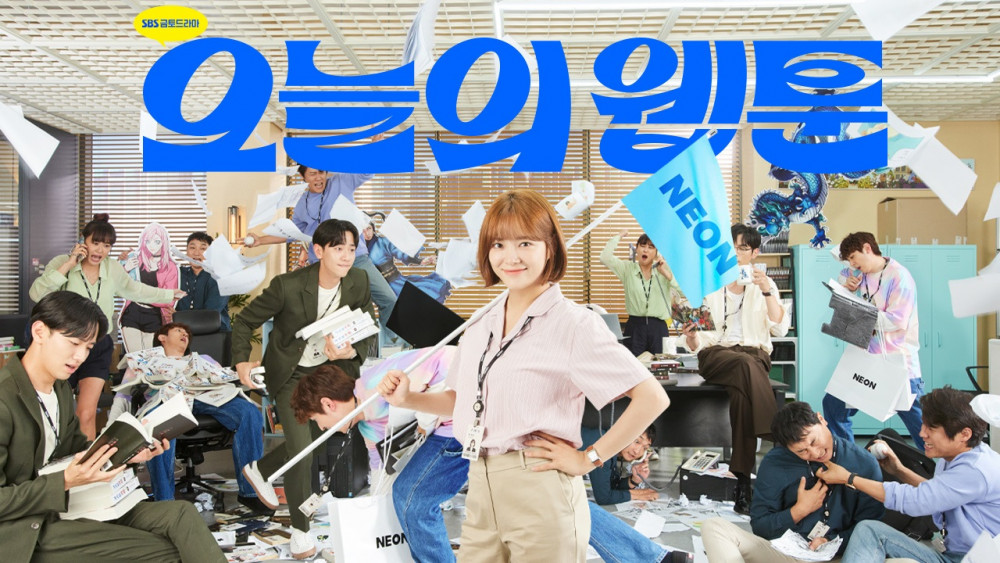 'Today's Webtoon' has suffered a downfall in viewership ratings.
On August 28 KST, the 10th episode of the SBS drama starring Kim Se Jung saw a viewership rating of 1.5%. This new record was nearly one-half of the viewership from the last episode, which saw a rating of 2.9%.
Since its premiere, the drama was met with fierce competition from MBC's crime series 'Big Mouth' airing simultaneously. Starring Lee Jong Suk and Girls' Generation's YoonA, the MBC drama on the other hand hit a high viewership rating of 10% on August 28.
Media outlets are commenting how the low rating is a misfortune, as it was Kim Se Jung's latest role after her success through 'Business Proposal.' The Japanese version of 'Today's Webtoon' had also been a huge hit prior to this Korean remake.

The drama, also starring Choi Daniel and Nam Yoon Soo, tells the story of a young woman who enters the workforce as a newbie at a webtoon publishing company.
Have you been watching the drama?