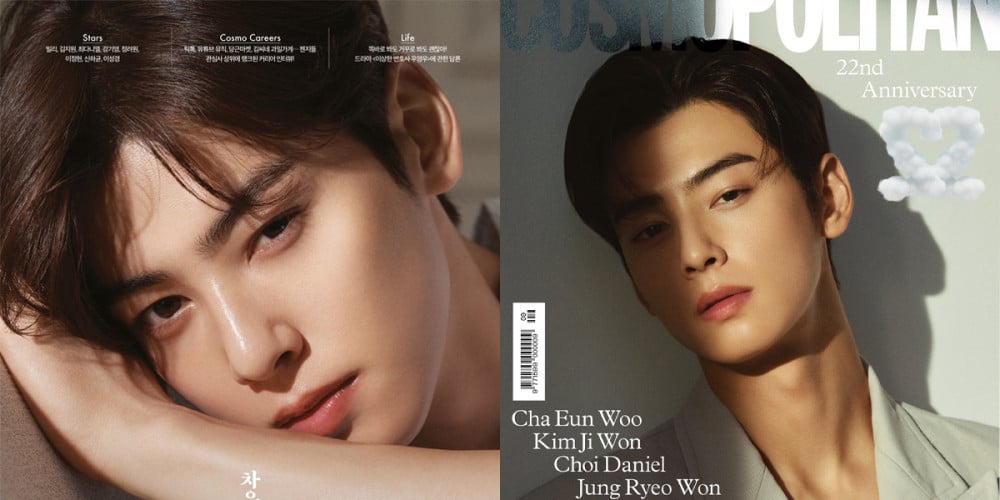 ASTRO's Cha Eun Woo, the absolutely flawless 'Dior Beauty' muse, is the cover star for the September edition of 'Cosmopolitan'!
For this September cover feature, Cha Eun Woo posed for a total of four unique covers. First, in a set of close-up cover cuts, Cha Eun Woo accentuates the radiant glow of his skin while modeling the 'CAPTURE TOTALE' anti-aging serum for 'Dior Beauty'. In a second set of cover cuts emphasizing two distinct moods, Cha Eun Woo hints at the seductive charms of 'La Collection Privée' by 'Dior Parfums'.
The ASTRO member's full pictorial and interview can be found in next month's 'Cosmopolitan'!