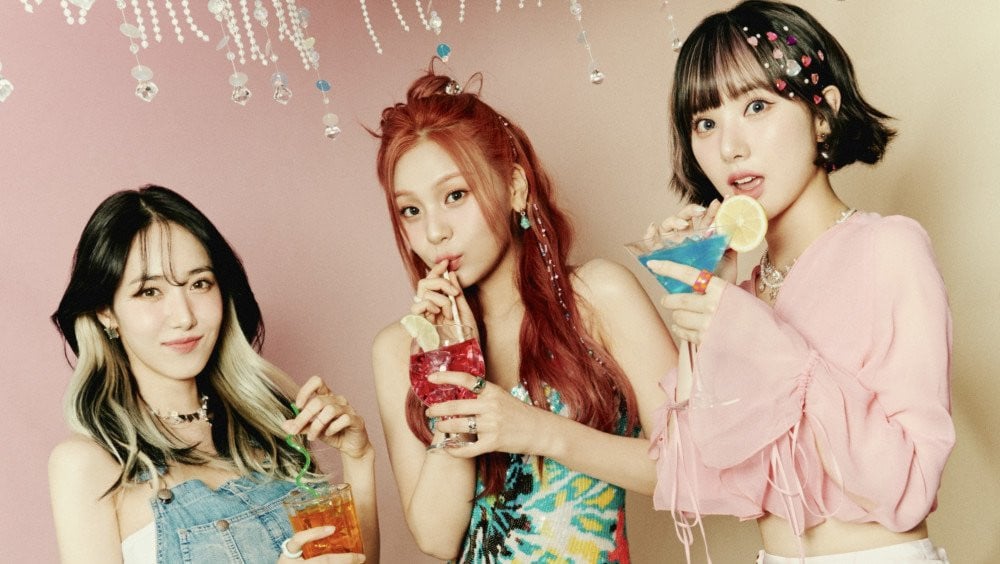 VIVIZ have wrapped up first-week sales for their latest album, 'Summer Vibe'!
According to the data released by Hanteo on July 12 KST, K-Pop trio VIVIZ's 2nd mini-album 'Summer Vibe' accumulated a total of 59,757 copies sold during the first week of release, setting a new personal best for the group.
'Summer Vibe' had 23,278 album sales on the first day of release, making it their best-selling album in first-day sales. The album wrapped up its first week with nearly 60,000 units sold, meaning, the group also broke their own record in first-week sales. The record was previously held by their debut album 'Beam of Prism', which had 41,344 album sales during its first week.
Congratulations to VIVIZ! Check out their "Loveade" MV if you missed it.