BTS has been named as the honorary ambassador for the World EXPO 2030 BUSAN, and on July 19, a ceremony was held at HYBE's headquarters where the Bid Committee visited to give plaques to the BTS members for being honorary ambassadors. As ambassadors, they will be working to promote the culture of Korea, starting off with performances in Busan.
Many fans tuned in to watch the global boy group become appointed as the ambassador for the World EXPO 2030 BUSAN and couldn't help but be angered. This is because many of the officials/politicians at the event would lift up the members' arms without any warning, in turn twisting the members' arms.
In these instances, the BTS members looked clearly uncomfortable as they were not expecting their arms to be lifted in the air so awkwardly.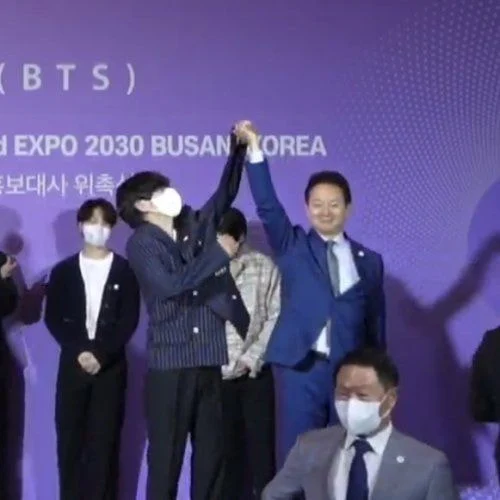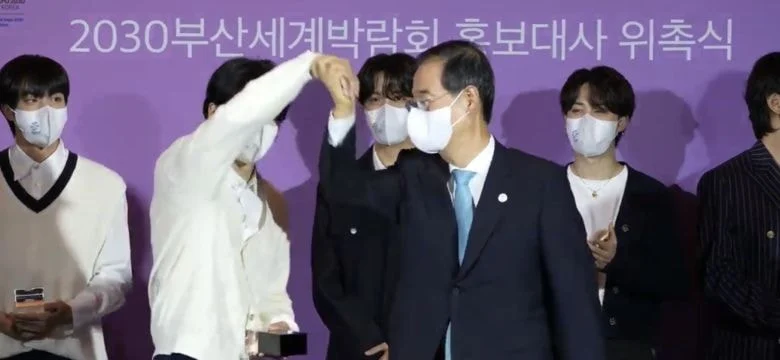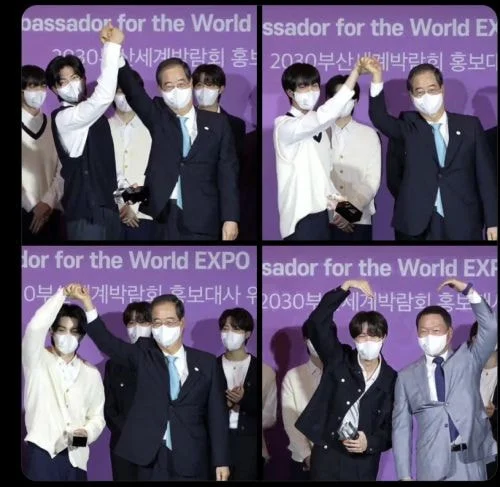 Netizens and fans were agitated by the senseless actions of the politicians and commented, "That's so annoying," "Why are they doing that?" "They did it even without a warning," "V looks so uncomfortable," "I really don't get why they are doing that, that's so annoying," "Those old geezers are so annoying," and "Wow, that's so rude, why are they lifting up their arms like that?"