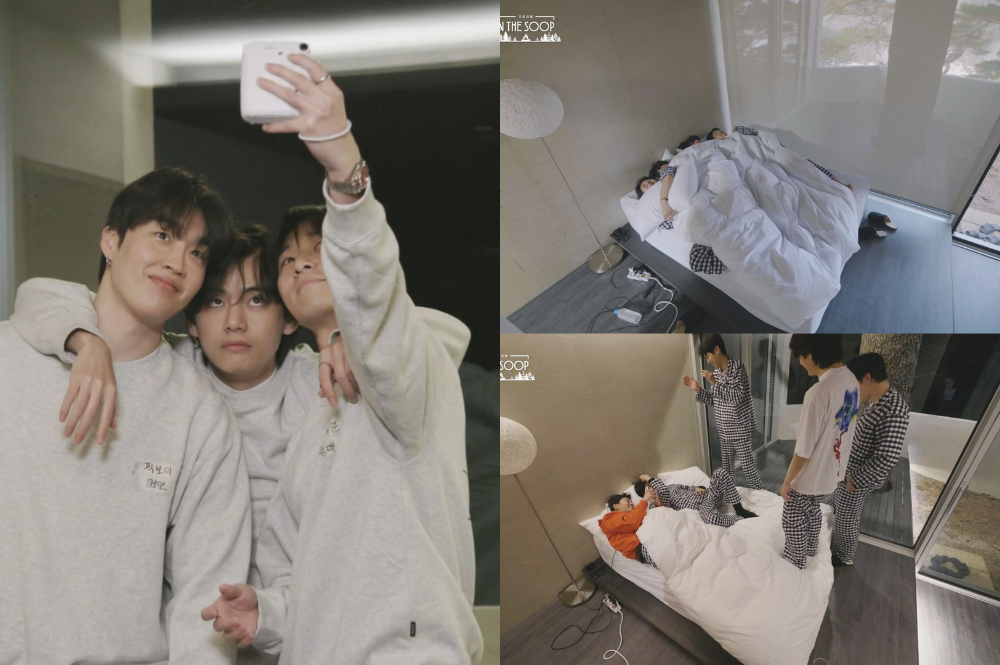 Anticipation of 'In The SOOP: Friendcation' heightens as more teasers featuring the 'Wooga Squad' are released three days before the show's premiere.

On July 19, official photos from 'In The SOOP: Friendcation' were revealed. Kim Taehyung, aka V, along with actors Park Seo Joon, Choi Woo Sik, Park Hyung Sik, and rapper Peakboy are seen looking cozy in the bedroom while wearing matching pajamas and sleeping together in one bed. Other photos showed the five guys having a family-style meal, goofing around in the ice skating rink, and walking alongside the beach.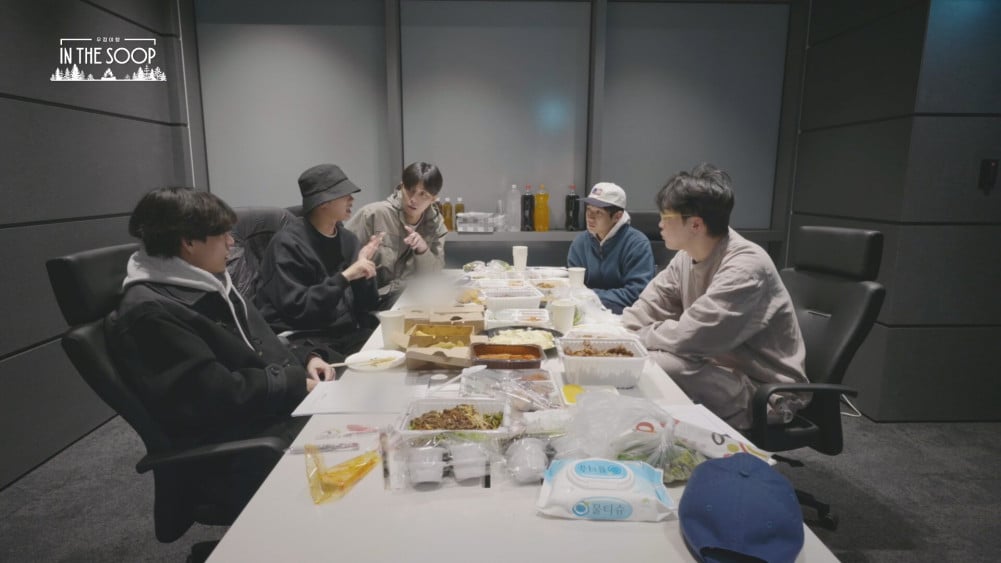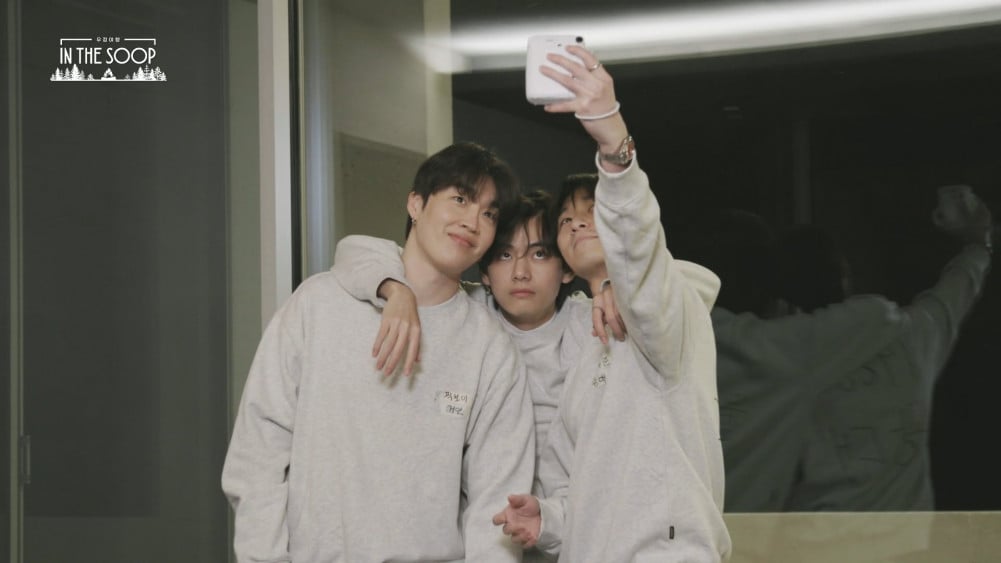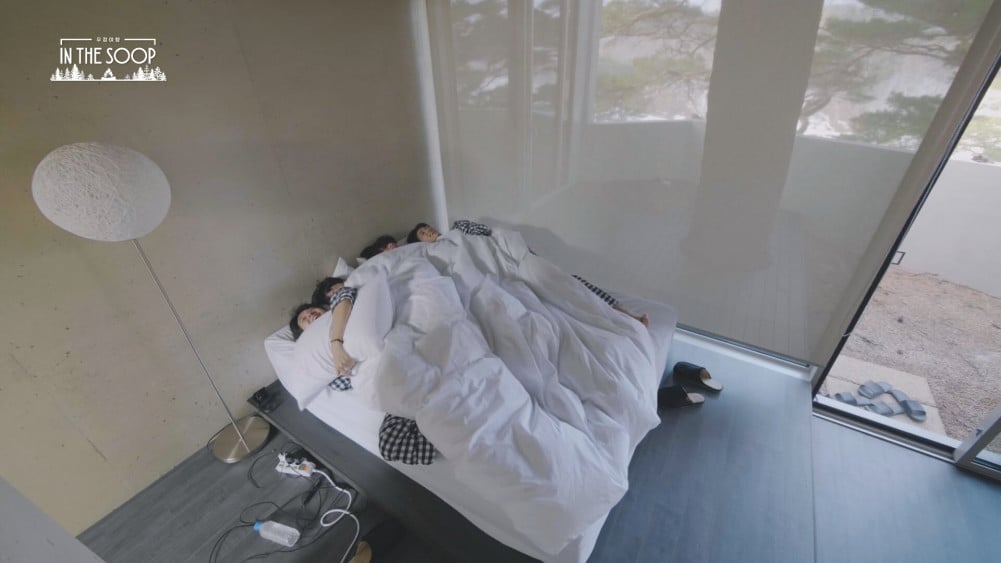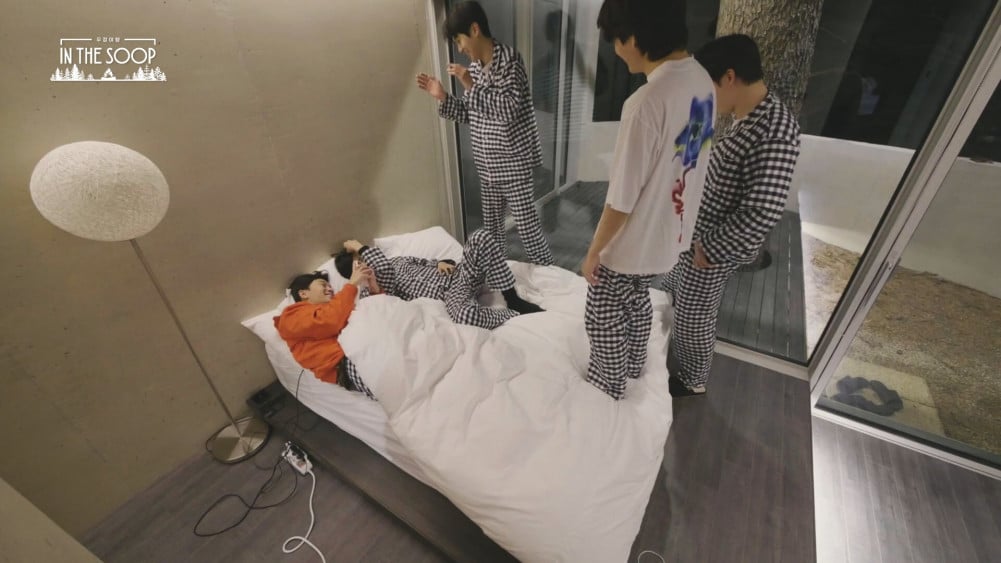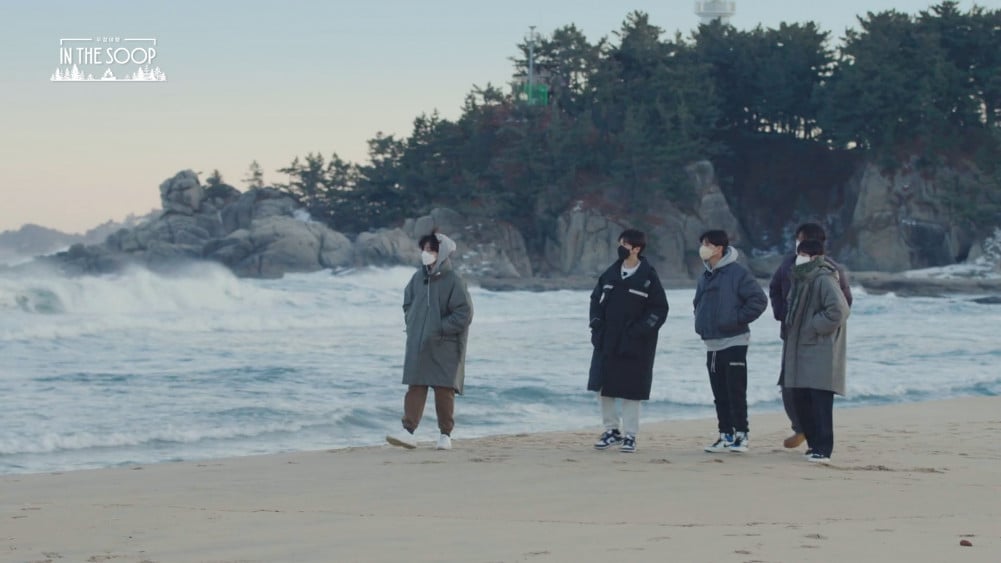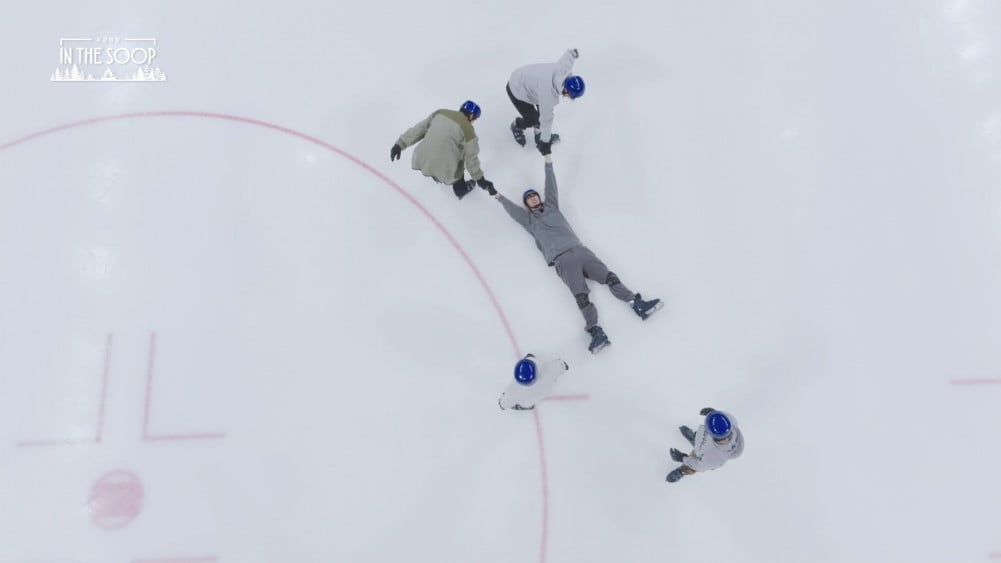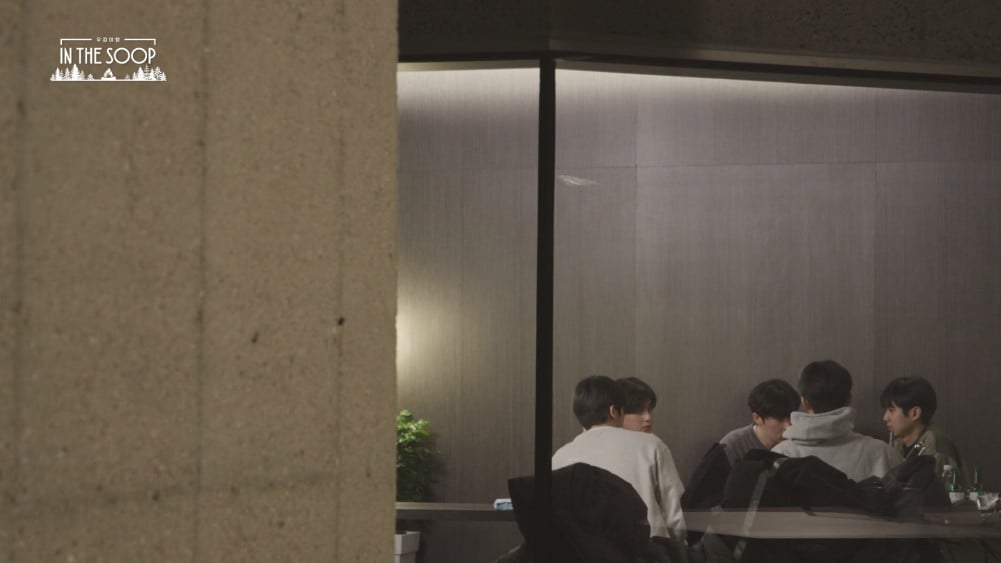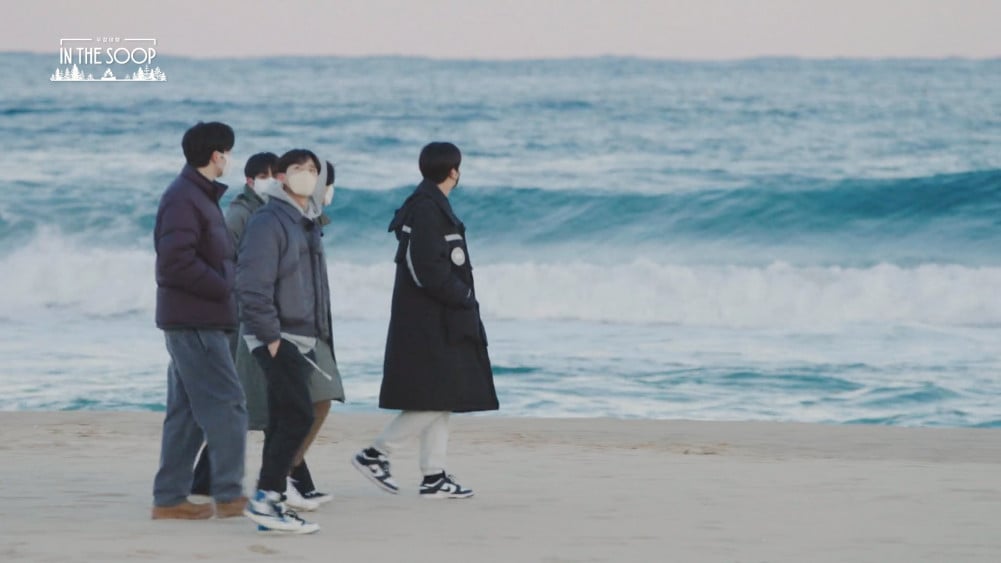 Fans are excited to see a visual representation of an event shared by Park Hyungsik in a 2019 interview where he revealed the first time Taehyung proposed all five of them sleep in one bed.
"We once got together at V's house. He must have liked having us around because he told us all to sleep over in one room and go home the next morning. There was only one bed in the room so we were all taken aback, but I said yes and that led to everyone else saying yes, too. Since he's busy with his schedules, it's really hard for us to meet, so that's why we made that effort. He then left for work at 4 a.m. the next morning." - Park Hyungsik.
'In The SOOP: Friendcation' will premiere on July 22 at 9 PM KST through JTBC and at 11 PM KST through Disney Plus.