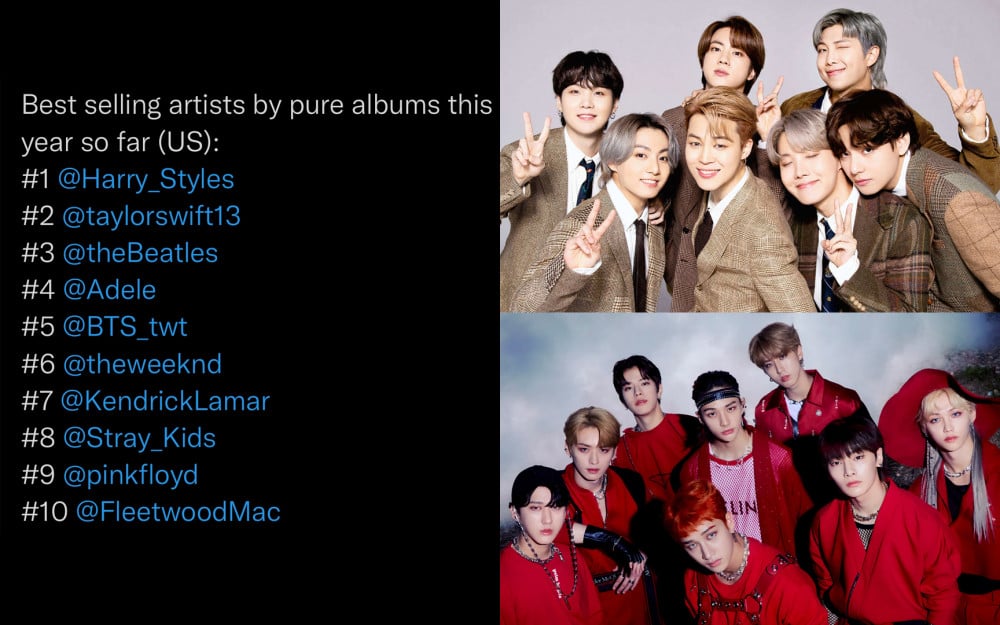 Netizens are once again impressed with the K-pop groups that continue to prove their international popularity.
Recently, the list of top ten artists who sold the most number of pure albums in the United States this year was revealed. According to the list, Harry Styles came in first place, followed by Taylor Swift, The Beatles, Adele, BTS, The Weeknd, Kendrick Lamar, Stray Kids, Pink Floyd, and Fleetwood Mac.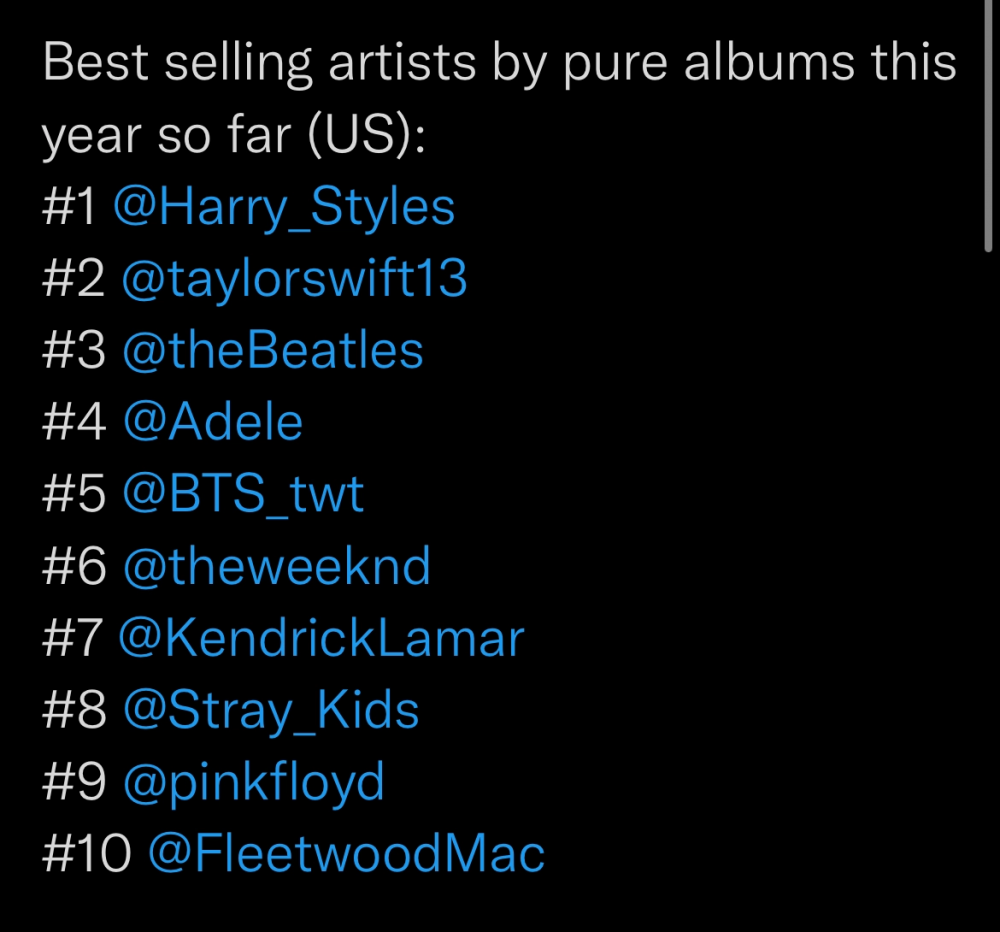 Many netizens were impressed with the ranking as K-pop groups BTS, and Stray Kids made the top ten. In particular, many were impressed with BTS because they have not yet released an album this year. In fact, BTS will be releasing its anthology album on June 10.
Additionally, Stray Kids also proved its international popularity as it came in 8th place among the top ten artists who sold the most number of pure albums.
Netizens commented, "Wow, BTS didn't even release an album. Congrats," "What the... BTS hasn't even released an album yet," "Wow," "So it's just BTS and Stray Kids that are on the list?" "Wow, this is amazing," "The Beatles are still selling albums, that's so crazy," "Stray Kids are amazing for being on this ranking too," "BTS is no surprise but Stray Kids grew so much," "I'm so proud of Stray Kids," and, "I thought for a second that BTS released an album already."