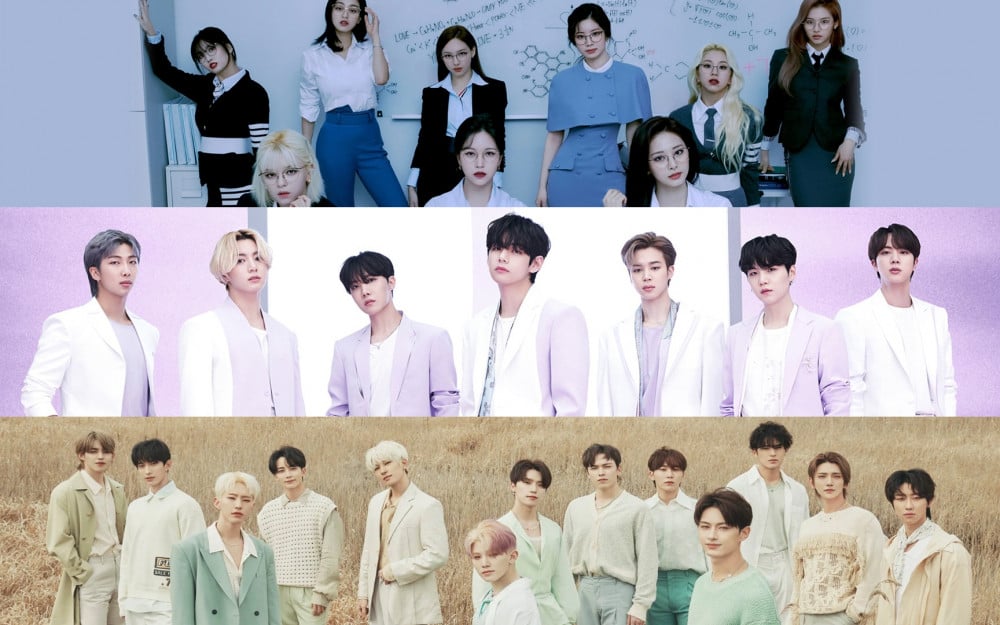 K-pop artists have solidified their place in the Japanese music market, with the idols garnering much attention and popularity there.
K-pop idols are popular with all age groups and are highly recognized in Japan. Recently, the list of the top then idol artist voted by Japanese teens were revealed.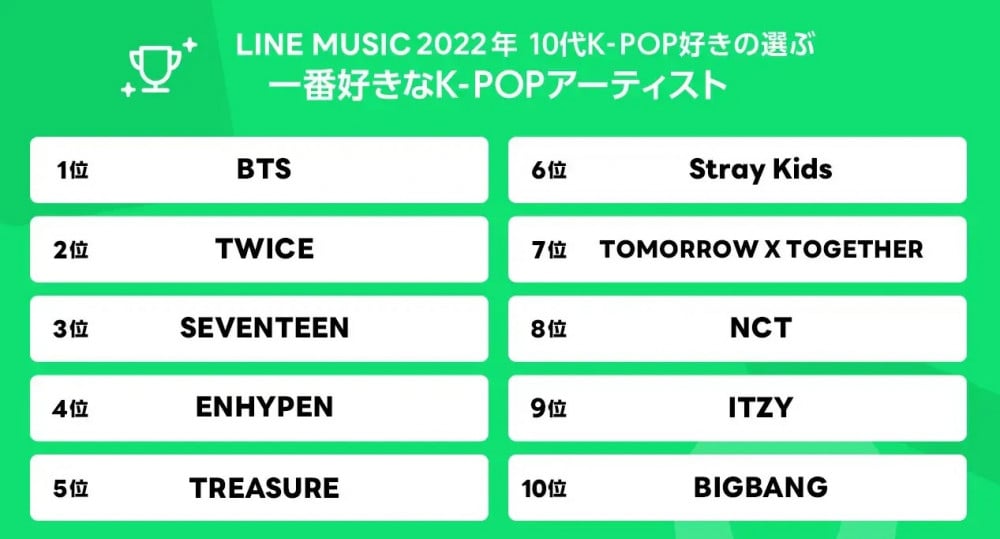 According to Line Music's 2022 K-pop survey, the Japanese teenagers chose BTS, TWICE, Seventeen, ENHYPEN, TREASURE, Stray Kids, TXT, NCT, ITZY, and Big Bang as the groups that are most popular.
Netizens commented, "I think BTS is so popular in Japan too," "HYBE's male idols are dominating this chart while JYP's girl idols are popular," "I didn't know Seventeen was so popular in Japan," "I'm more surprised that BLACKPINK is not on this list and Big Bang is on this list because this is chosen by teenagers," "I thought BLACKPINK would be included on this list," "Big Bang is amazing, they were chosen by teens," "I think BLACKPINK was popular in Japan but it seems they're getting less popular," and "There's a lot of HYBE and JYP idols."