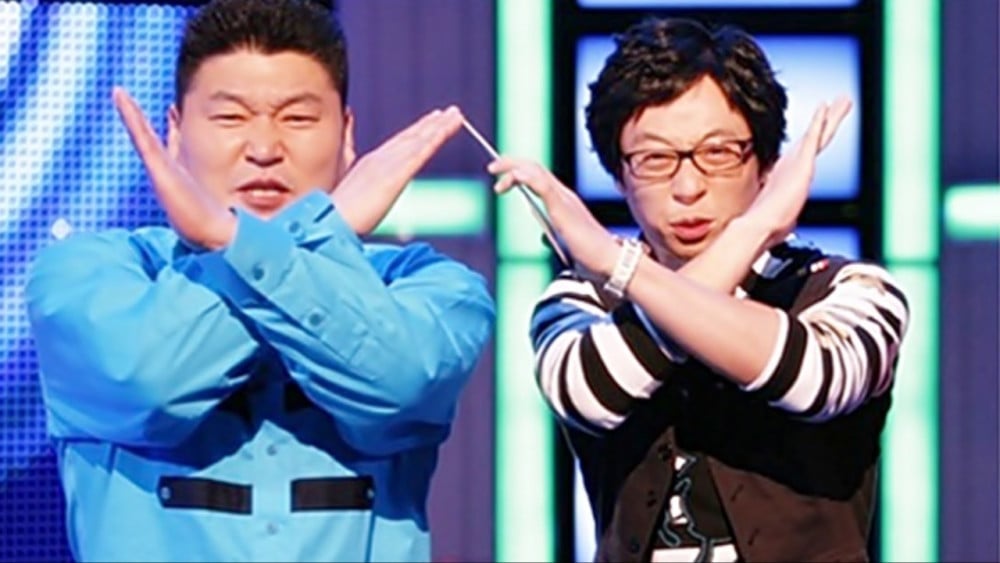 Korean variety shows are known to bring much enjoyment and laughter to viewers. With shows such as "Running Man," "Knowing Bros," and "I Live Alone," showcasing the comedic sides to the guests, and the sneak peeks at the daily lives of some of our favorite celebrities, the range of these shows cannot be beaten.
Interestingly enough, over the last few years, the types of variety shows that air have taken on a new spin. In the early 2000s and even up until five or six years ago, many Korean show programs were more sporadic in the genre of shows that were broadcasted. For example, "We Got Married," which put together three to four different idols and actors together to take on fake marriages, was something completely different from "Running Man" and "2 Nights and 1 Day." Going back even further, shows like "X-Man," where multiple celebrities would come together and play several different games ranging from monkey bars to holding mini talent shows was different from "Happy Shares Company," where stars such as Girls Generation's YoonA was given a budget of 10,000 won, the equivalent of ten dollars, to buy herself food for the day. There was such a vast array of different shows, all with a different purpose, thus making them enjoyable to watch.


However, lately, it seems as though many of the variety programs are all airing something along the same lines. Now instead of shows being more focused on active games, they've taken a turn to make it more talk-based. "I Live Alone" and "Mom's Diary: My Ugly Duckling" have similar basis wherein viewers are able to get a glance into the lives of pop stars and the like. But whereas "I Live Alone" focuses on the independent lives of stars who live on their own, "Mom's Diary: My Ugly Duckling" has the stars' very own mothers tune in to how their sons carry out their lifestyles.

If not for getting sneak peeks at the lives of pop stars, other shows that viewers commonly see today are the ones that are focused on gathering a few celebrities who then either end up operating a restaurant or a grocery store. "Three Meals a Day," "Bistro Shigor," and "Unexpected Business" even have similar cast members making an appearance.

While it is great to see many of these stars get together in some ways because all these programs are alike in one way or another, to be honest, watching these shows has not been as exciting to watch. I mean, where are all the slips and falls? The funny remarks, pranks, and clever deception to get the other team to win?
Sure getting a glimpse into the lives of celebrities on what they do on their days off is interesting, but they are people just like you and me, the things they do on their days off is also what we do. Cleaning the house, going for errands, hanging out with fellow friends and family, and the like. But when people talk about variety shows, what comes to mind right off the bat are the funny and clever games, not "Oh, these stars opened up this restaurant on this show." It is shows like "Running Man" that I, personally, want to recommend to friends and family who do not know anything about Korean entertainment. Through these kinds of variety shows, they capture their attention and further grow their interest in the culture and the celebrities.

Now don't get me wrong, all these shows are great, but maybe it is just the nostalgic factor of having grown up with shows like "X-Man," "Love Letter," and "Jihwaza" that makes me want to crave more of these types of shows today.

Maybe it is just the fact that trends change over time, and so do the contents of what entertainment show appeals to the masses. Well, whatever the reason is, hopefully, in the near future, some of these shows can make a return!

Share your thoughts. Are you more of a talk show or a variety show viewer?